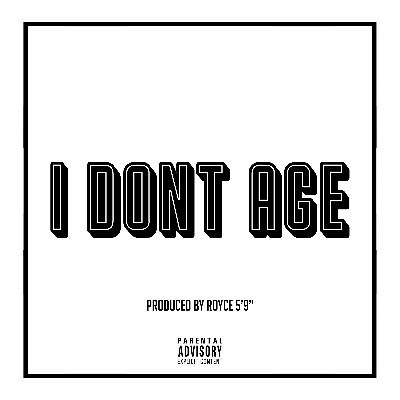 The third track off Royce 5'9's upcoming album, "THE ALLEGORY" has arrived to kickstart your week! "I DON'T AGE" is defined by hypnotizing keys and grimey drumlines that accompany Royce's classic flow. Never letting up on the pedal, Royce delivers bar after bar – proving how relentless he is after all these years in the game. Taking the reigns on his own production, Royce showcases his versatility as a Hip Hop artist who has proved that just because he's a veteran in the game, he can't evolve with the times. Balancing his staple sound with modern elements finds us appreciating what Royce has done to remain relevant to both his loyal fans and new ones.
On "THE ALLEGORY," Royce enlists artists such as Grafh, DJ Premier, Benny The Butcher, KXNG Crooked, CyHi The Prince, TI, Vince Staples and more for various records on the tracklist – that's 22 songs deep! In celebration of THE ALLEGORY, Royce will perform in Detroit on February 20, 2020 at The Garden Theatre located at 3929 Woodward Ave.
THE ALLEGORY TRACKLISTING
1. MR GRACE (Intro)
2. DOPE MAN Feat. Emanny & Cedric The Entertainer
3. I DON'T AGE
4. PENDULUM Feat. Ashley Sorrell
5. I PLAY FOREVER Feat.Grafh
6. ICE CREAM (Interlude)
7. ON THE BLOCK Feat. Oswin Benjamin & DJ Premier
8. GENERATION IS BROKEN
9. OVERCOMER Feat. Westside Gunn
10. MS GRACE INTERLUDE
11. THOU SHALL Feat. Kid Vishis
12. FUBU Featuring Conway The Machine
13. A BLACK MAN FAVORITE SHOE (Skit)
14. UPSIDE DOWN Feat. Ashley Sorrell & Benny The Butcher
15. PERSPECTIVE (Skit)
16. TRICKED Featuring KXNG Crooked
17. BLACK PEOPLE IN AMERICA
18. BLACK SAVAGE Feat. Sy Ari Da Kid, White Gold, CyHi The Prynce & T.i.
19. RHINESTONE DOO RAG
20. YOUNG WORLD feat. Vince Staples & G. Perico
21. MY PEOPLE FREE feat. Ashley Sorrell
22. HERO feat. White Gold
© 2020, MariaMyraine. All rights reserved.