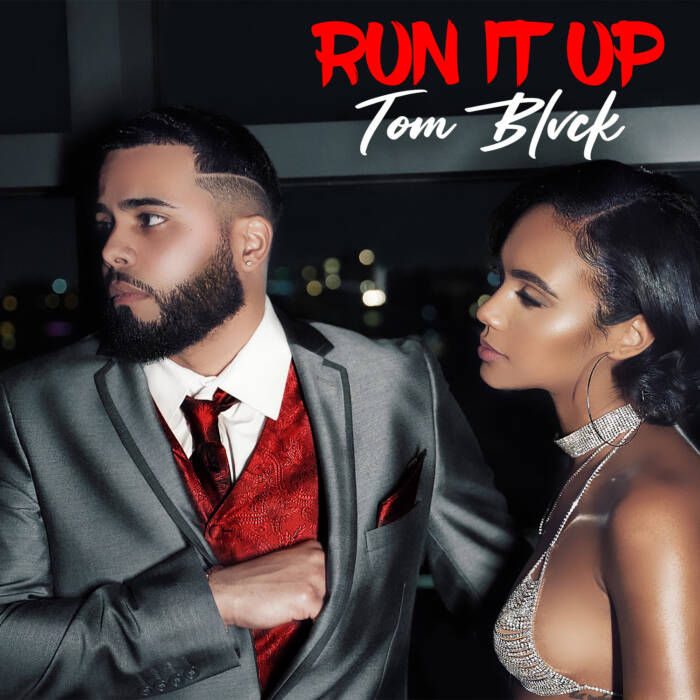 Everybody wants to take the last shot in the game. Everybody wants to play "hero" in the movies. Everybody wants to win the lottery on the first scratch-off ticket. Everybody "wants it "ALL" but without the "RISK". Tom Blvck represents a small population of people who reflects true "American Hustle". When the odds are stacked against you and the bridge between your dreams and reality is burned, the mindset of Tom Blvck enables him to create his own flight of destiny.
Tom Blvck's music illuminates any room and causes a strong emotional reaction ranging from rage to sexuality. Tom Blvck's latest mainstream release "RUN IT UP" echo's the current Millennial music energy in 2020. Creating fast-paced and high impact nightlife music is a rare quality amongst young artists. Tom Blvck possesses a Midas touch for music production and understands sonically what connects with his musical
vision.
https://music.apple.com/us/album/run-it-up-single/1504757801
"RUN IT UP" appeals to every college student, MILF, cougar, and women in control of their sexuality. Tom Blvck engineers a new luxury sex rap delivery mantra which enables him to trademark his "GODFLOW". Tom Blvck lives by the code "BETONYOURSELF" in 2020 and his journey of success is being televised.
Imagine a 10-year-old kid from the Bronx, New York, saving up $20.00 to purchase a microphone and using a "sock" as a pop filter pursuing his dream of becoming Hip Hop royalty. Thomas Romero, aka Tom Blvck understood his life purpose from birth and never looked back. New York is the birth of Hip-Hop, and the influences of Eric B, Rakim, Big Daddy Kane, Wu-Tang, Notorious B.I.G., Jay-Z, Nas, and other N.Y.C. legends are blueprints for future music millennial icons. Music connected to the soul of Thomas Romero and created an inner flame that never extinguished. By the age of 16, Thomas Romero began outlining his music business plan, which including launching his record label, clothing line, and music management company. Thomas enrolled in Dominican College in Orangeburg, New York, and furthered his business aspirations and majored in Business Administration.
View this post on Instagram
Article for HIP-HOP SINCE 1987 written by Jonathan P-Wright aka The Millennial General
© 2020, Seth "Digital Crates" Barmash. All rights reserved.