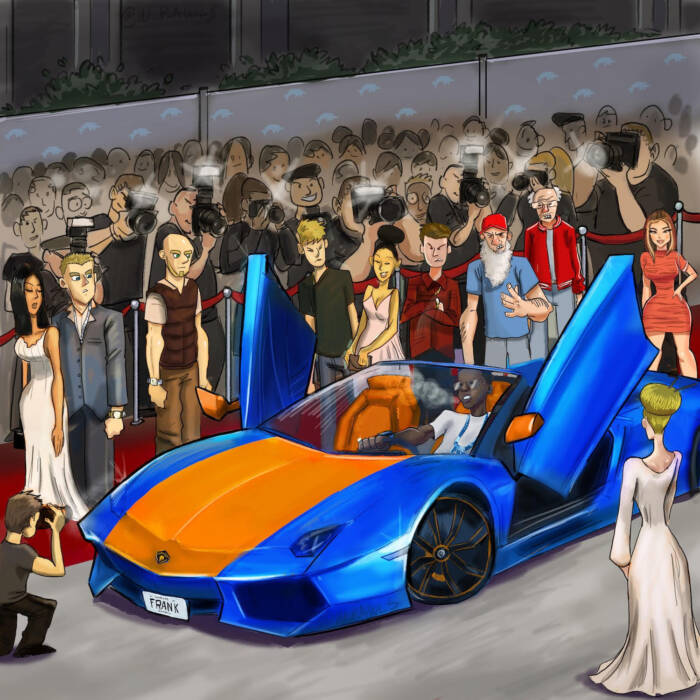 Young Dolph has never been a flash in the pan. Memphis born-and-raised Adolph Thornton, Jr. has been grinding in the rap game since 2008, ceaselessly dedicated to his craft, and this Friday he'll release his most emotional, political album yet and his first solo album in two years. Rich Slave keeps with consistent Dolph themes: he makes his come-up look easy on "Hold Up," and gets to the bag at any cost on "To Be Honest." Where Rich Slave really shines is showcasing his growth as an artist and person: he's critical of his country on "The Land," pays homage to his father through recordings of candid phone conversations with a family friend on the skit "Corduroy Houseshoes & Dollar Joints," and throughout the album, Dolph is more conversational than usual, occasionally working against the beat or dropping his typical 1-2 rhythmic pattern in favor of packing extra syllables that rhyme on downbeat of the following measure.
Rich Slave
 features
 Megan Thee Stallion, Key Glock, and G Herbo,
 and will include previously released singles, "
RNB (ft. Megan Thee Stallion),
" "
Death Row
," and "
Blue Diamonds
," and is out 8/14 via Paper Route EMPIRE. Here is Dolph's full quote explaining the album title — it's never just shock value with Dolph, he always has great intent:
"It's the reality of being Black in this country. You can have money, and you can be a benefactor and a leader in your community, but all people see is Black skin. All the bullsh*t I heard about as a kid, we still face in today's time. Over the years, they have given us a little bit of freedom but it's only a temporary pacifier. Hopefully this album makes people understand that even though guys like me are doing well, we're still affected by racism and inequality. It's 2020, but the same stuff is still going on." —Young Dolph
© 2020, Seth "Digital Crates" Barmash. All rights reserved.