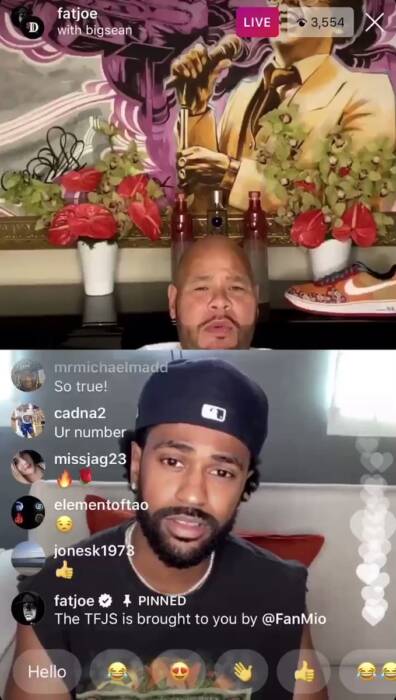 Always interesting to see who rappers have on their "Top 5" list. The latest to share his is Big Sean. Fresh off his blazing new album release, "Detroit 2," the Detroit rapper revealed his list. After going live with Fat Joe on Instagram, Sean listed the following rappers in no particular order.
Notorious B.I.G. 
Eminem
Kanye West
Lil Wayne
Jay Z 
"I could go 10 easily," as he continued to add Rakim, Was, Tupac, Snoop Dogg and Outkast to his list. He also gave insight as to why he added the "Big" to his artist moniker. "The reason I call myself Big is cause of Big Pun, Biggie Smalls, Big L." Not to leave the IG host out, Sean also gave Fat Joe his props.
"You being one of the most inspiring MCs to me and one of my favorites because of not just the impact you've had but the longevity too. You defied the odds and I think that's a true testament of your character." 
© 2020, MariaMyraine. All rights reserved.