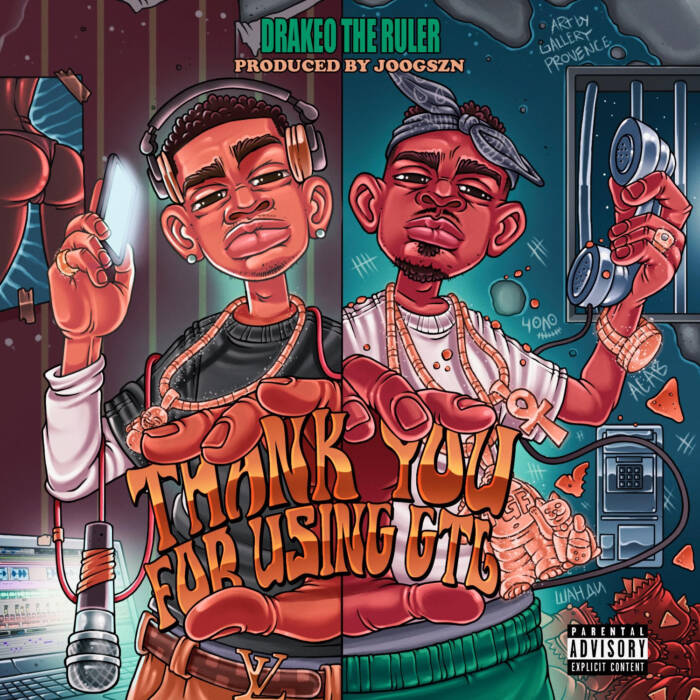 Facing his own battle with the deeply flawed and racist criminal justice system, Drakeo The Ruler is currently pending retrial for a crime for which he was already acquitted. Last week, Drakeo announced an 18-track mixtape recorded through a prison phone over the span of two weeks with his producer JoogSZN. Thank You For Using GTL (GTL is the inmate telecommunications system of choice for LA County) is out this Friday. And today, he shares the lyric video for "Backflip Or Sumn," a song that has all the elements of Drakeo's genius: there are double entendres, foreign whips, and dark, vulnerable innuendos about his life threaded between comedic bars about exotic dancers that only Drakeo could write, like, "$300,000 in the duffle/do a backflip or sumn b***h."
Thank You For Using GTL features JoogSZN, Rio Da Young OG, ALLBLACK, Lil 9, and will be out everywhere on 6/5 via Stinc Team Records.
© 2020, Seth "Digital Crates" Barmash. All rights reserved.