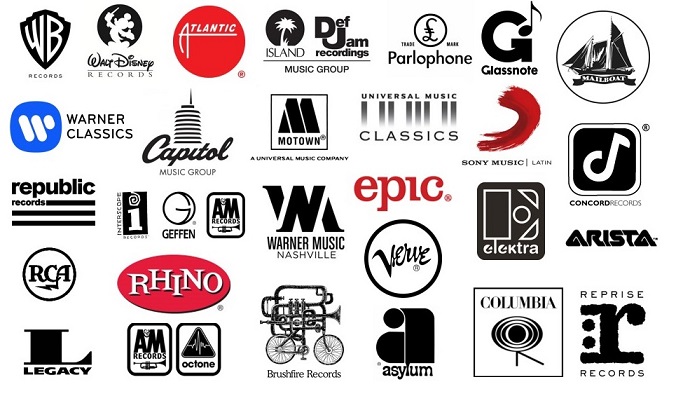 When hip-hop began more than 44 years ago on August 11, 1973, corporate America ignored it… For a short time. Now, hip hop culture generates more than $20 billion per year and has become increasingly lucrative for commercial branding. Times that number by 50 if you want to try to account for the undocumented revenue or exchange on the "Black Market". From movies, television shows, sports, schools, night life, street life it all contains music and for every song tha is played, at least 5-10 people are being paid. The Dj, the producer, the engineer, the station, and the A&R, the label and the manager.
The fight to be an independant artist is a fight of revenue and time. Without maxing out on both, all while networking with the right people. Making it major may not neccasarrily mean the fame you obtain. Being able to sustain your current life striclty from your music career is not impossible and doesn't take much other than putting forth a successful business plan behind the music. Making it only means you dont have to do anything else to fund what you love. Merchandise, clothing lines, and services are a few things you can use to compliment your creativity all while making music or producing. Never let someone tell you to focus on music and soley music, as creatives your only limiting your value. Show the world you can rap, skateboard, play basketball, shoot music videos, paint masterpeices because this will add to the value of your company, brand and yourself. Just be knowlegable and aware of what brings in revenue without restricting too much of your time.
They Say 131 I Say 313
$131 billion by 2030 is what the documented revenue is projected to be, thats if no new music was created and all we had was the music up until this point in 2020. With the output of music globally, independantly, and corporate being a click away im sure in 10 years we could tripple the amount of records produced in the last 40 years. Everyone has pro tools and Distrokid with the ability to mass produce music, which leads me to project Hip Hop will be a 300 billion dollar industry.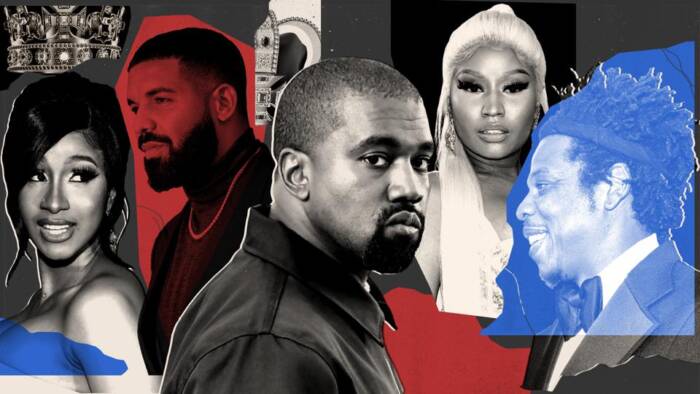 Currently music streaming sales are dominated by top R&B and hip-hop artists such as Drake, Kendrick Lamar, The Weeknd, Migos and Cardi B. Music publishers and labels also stand to profit greatly from the rise of streaming, led by black listeners who are the largest user group. But yet we see so little return from our music culturally. We don't own it unfortunatly, only 16 percent of earnings are distributed to the artist yearly. So basically once a year the industry hands out Kanye's salary amongst all its top stars. This doesn't sound appealing, yet everyone looks as thought they each make 150 million.
R&B and hip-hop are music's most consumed genre and leading the industry's revival but not the artist's. In 2017, Goldman found live music, publishing and recorded songs made $26 billion, $6 billion and $30 billion respectively. The firm estimates by 2030 these categories are going to reach $38 billion for live music, $12.5 billion for publishing, and the biggest gain will be seen in recorded songs at $80 billion. Did anyone ask them to donate to any racial injustice programs or construct inner city reconstruction? Give backs to the youth? Anything? It seems we need to add HipHop on the list of things we should buy back from the current share holders.
| | |
| --- | --- |
| | Drakes earnings for 2020 so far $7,634,070. To estimate what commercial and corporate made multiply this number by 80, thats over half a billion dollars made off of one artist in one year. So now you know why the top 20 list is so important. Make 20 artist multi millionaires and you have a 20 Billion dollar industry at your disposal. |
"Keep Your Masters From The Masters:"- Kanye West one of the many artist in current ownership and royalty battles is the number one grossing hip hop artist next to Jay Z, Diddy and Bird man. But Yet we see Master P was years ahead of the game. Thats the real Blue Print.
The solution to this issue can be solved many ways but the fastest way to retain the culture…. stop selling it to outsiders. Corporate America will always find a way to use the dollar to buy out an artist's sound, style even the music itself. I can't blame a kid who has nothing to take what's handed to them to better themselves and family. I can only blame myself and the people in the industry not providing the proper knowlege to the youth. Understanding contracts and proper use of a market is key when it comes to building a foundation for longevity. Our top selling artist are all signed and no one is independant, that isn't disturbing to us because who offered an alternative?
Some Top Independant Artist Holding it Down and proof its not impossible to own your Craft. Regardless of your fans of their music understand how they mastered the business.
Tech N9ne, Curren$y, Chance The Rapper, Joey Bada$$ Tyler, The Creator, Rhapsody, Nipsey Hussle, Migos & GUCCI
© 2020, Wilde Tuna. All rights reserved.