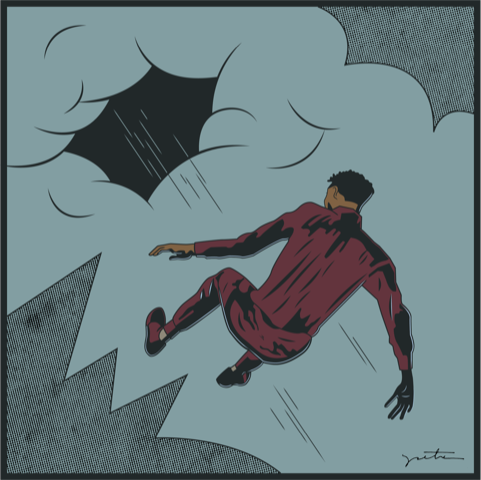 Since the beginning of 2020, NxG (@xgseason) has been releasing singles at a rapid pace. He released 4 singles in the first 4 months of 2020, recording them all himself in a home studio, as well as doing the mixing and mastering.
His 5th single, "Eyy Yeah!" produced by Adam Krevlin turned heads across the internet thanks to high energy, eclectic video shot by Visuals By Luke which helped propel the single to 25k streams in just a few months.
After this success, xG did not let up. He came right back with his next single, the first from his sophomore EP "Genesis". The record, "ThatsNotMyBitch!" produced by Ade, garnered over 60k streams across all platforms in a little over 30 days, proving that xG was not a one-hit-wonder.
Now he has just released his sophomore EP "Genesis".
https://www.youtube.com/watch?v=zOM6seWbR4U
"Genesis picks up where In Loving Memory left off," xG states, citing his freshman project released on October 27th of 2019. "In Loving Memory killed Noah, the person I used to be, to make room for NxG. Noah was lazy and unmotivated, whereas NxG represents the character I need to succeed as an artist. While In Loving Memory saw the death of Noah, Genesis is the birth of NxG." 
Sonically, this is quite evident. While "In Loving Memory" showcased NxG's versatility, it lacked quite heavily in structure and uniformity. "Genesis", on the other hand, shows a much more comfortable artist who has found his sound. xG still makes a strong case for being one of the most versatile artists of the Philly new wave, but he manages to string these tracks together in such a way that makes sense, something he was previously unable to do. Even more intriguing is the young artist's creativity outside of music. In tandem with the release of "Genesis", he also created and released a companion visual short story  collaborating with Philly illustrator August Polite, that highlights the spiritual "genesis" he went through while creating the new EP. Such an idea is reminiscent of Tierra Whack's Instagram takeover back in 2018. 
HipHopSince1987.com got in touch with xG about his new music and did a Q&A to help bring the listeners and viewers closer into his world.
For the people that don't know you, tell them your name and where you're from
My name is NxG or xG and I'm from Philadelphia. 
How did you come up with your name?
NxG comes from combining the initials of my first and last name. The x, in the middle, signified a variable at one point in time, but now it's more representative of my versatility as an artist. Listening to an NxG track, you know you're going to get catchy melodies, but you can't be quite sure of the way in which I'm going to deliver them. 
How would you describe your art/music?
The first word that comes to mind is unique. Right now, it's a combination of well known musical elements in an innovative way. It sounds familiar, yet new at the same time. But it won't stay that way forever. I'm evolving as a person; the creation of Genesis helped me do that, so I wouldn't be surprised if my music follows suit. 
What separates you from other personalities coming out of Philly?
I would say my life experience. I'm Nigerian-American by way of the United Kingdom. Growing up, I was just different and didn't always fit in. I'm an only child from a single-parent household, and my mom has a British accent. She was kinda strict and didn't allow me to watch TV until I was like 14/15. Up until then, all I did was read and dream of becoming a professional soccer player. My dreams shifted, though, after I found Nirvana and began to idolize Kurt Cobain. I think my 10-year-old self would be pretty surprised by who I am now, honestly. 
What's been your biggest hurdle as you've been grinding with the content and music?
Myself. I had to get out of my own way and get rid of habits and people that weren't allowing me to recognize my full potential. That's actually a big theme in Genesis. It's like my journal, starting after In Loving Memory where Noah was killed, documenting the birth of NxG. People are going to come back to this project in a year or two and realize that this was the birth of a star. 
What is your newest work online?
My new EP Genesis, premiered by Hip Hop Since 1987! Check it out, available everywhere!
Inspiration for project title?
In Loving Memory was my first project from October of 2019, which detailed the process of killing Noah. Genesis is the process by which NxG was born. They're a sequential story.
What is your favorite project experience?
Uhhh I'm not really sure. I think the first song that came together was Mood Swings and I wrote it while I was in London for a funeral. I remember vividly as the track came together, and the first hums that you hear which were actually added last in the writing process. I got so excited when I added them cause I was like "Oh, this some SHIT!" But honestly, I just had fun creating each track. I think that translates into the music. No Trust was the first track I made after studying Eyy Yeah! and I think one of the only tracks out where I had a direct hand in the production. Those 808s? That was me!
What is your least favorite project experience?
I had to choose from about 100 releasable songs for Genesis, so I would say cutting down was probably my least favorite part. 
What is the production history of project and process of making it?
Honestly, a lot of these songs are old. I don't see that as a bad thing, cause they're fire, but I've improved drastically since. I probably live 6-12 months ahead musically. I think the most recent track off Genesis is from May and the oldest would be from December. Funnily enough, I didn't even make the order either. I had sent the 6 songs to my people, and my mans put it together in such a way that caught my ear immediately. I was like "Oh you went OFF, huh?" So it's his order, not mine. It's funny how things sometimes work out like that. 
What was your favorite 2019 moment?
Making Eyy Yeah! in NY. That's not on Genesis, but I'm sure it will find a home on a future project… I literally knew that song was going to be hit cause after I made it, I listened to it 70+ times non stop the next day. At that point in time, that wasn't something I normally did with my music. And the energy was just different. I hadn't heard my voice sound like that before. I was like "this song different cause I'm actually enjoying it from the listener's perspective. Not just cause it's me on the track." When I released it, I don't think it got noticed for 2 whole months and no cap, I was SICK. I was like "really? NOBODY is noticing this jawn? Maybe this music is not for me" But I really just needed to have a little more patience with myself. 
It's obvious that NxG's work ethic is not to be tested, as he is rumored to have at least 300 songs in his vault ready to be released when he feels it is necessary and he shows no signs of stopping any time soon. Due to his creative mind and work ethic, NxG will be an exciting artist to watch over the next few months as he explodes onto the Philly scene and beyond. Stay tuned and stream his new EP "Genesis" via the link below:
https://untd.io/r/AeVvKCbbAgNZ
NxG
http://instagram.com/xgseason/
https://open.spotify.com/artist/0pjSjRAW8LIxTvu55PQnHC?si=IgRPOIfKSS6aMQ6rYyjoog
http://soundcloud.com/nxg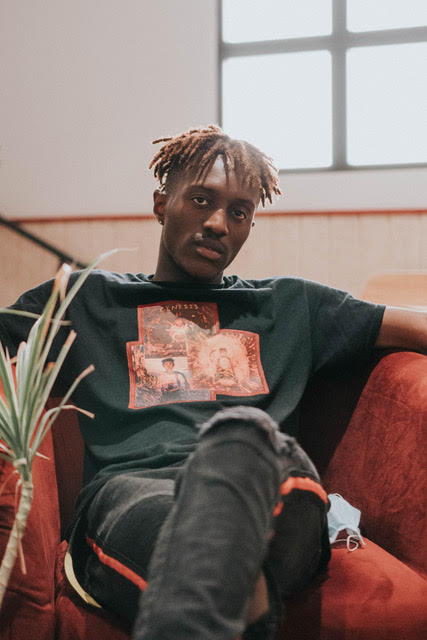 © 2020, Seth Barmash. All rights reserved.