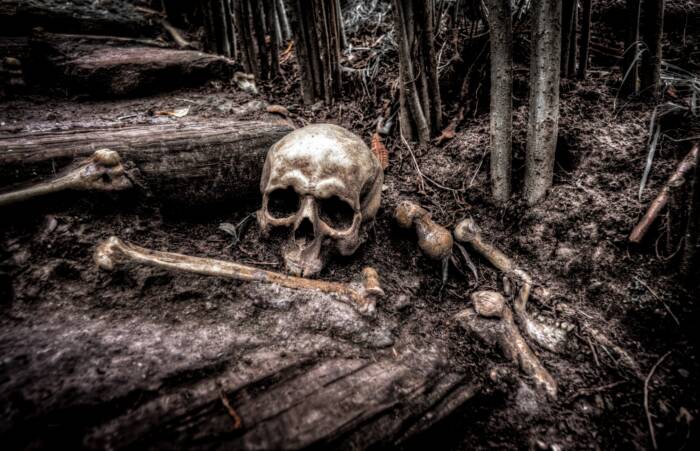 Mobile gaming has quickly risen to become one of the more popular mediums for video games. In fact, Tech Crunch highlights how mobile gaming has turned into a $68.6 billion global business as 33% of all app downloads can be attributed to the mobile gaming industry.
Given its massive popularity, it's not surprising that a multitude of mobile games has been created to satisfy the growing needs and varying tastes of its massive player base. Gaming company Riot Games of League of Legends fame is slated to release a multiplayer online battle arena for mobile devices, as even they understand the massive potential of mobile gaming.
More niche games have also been popping up on mobile. One particular genre that has been quite popular on mobile is horror. So much so that even non-conventional horror games have managed to carve out space on the platform. Foxy Bingo has multiple games based on the horror genre including Ooh Aaah Dracula, Gremlins, and Book of Halloween that has gained mainstream acceptance. More conventional horror games have also
appeared on mobile. And with Halloween right around the corner, now is a better time than ever to review the best that the genre has to offer. This is why we've put together a list of the best horror games out on mobile today!
Sara is Missing
Sara is Missing uses the smartphone's features to craft a memorable story-driven horror experience. This game has you going through a missing girl's phone in order to piece together clues of what really happened to her. The phone's mobile assistant IRIS helps you out along the way, but that in itself is another mystery that you'll be able to unravel as you play the game.
Sara is Missing's biggest strength is its replayability. With multiple endings and an almost endless number of paths you can take, players will be undoubtedly sucked into this mystery. They'll surely be playing it over and over until no stone is left unturned and the mystery is solved.
Five Nights at Freddy's
Five Nights at Freddy's (FNAF) is one of the breakout horror games of the 2010s. It inspired an entire genre of point and click survival horror games and reinvigorated the horror genre as a whole. The game has you playing as a night guard at a pizzeria with the sole goal being to survive for five nights. And while this may sound easy, the pizzeria is littered with animatronic animal mascots that have a taste for human blood.
The game will have you on the edge of your seat as you carefully watch the camera feeds in search of any movement — look away for even just a second and the next thing you'll see is a murderous bear screaming in front of your face. Simplicity is FNAF's biggest strength, as it makes the most of its straightforward gameplay to deliver scream-your-head-off thrills that'll keep you entertained for days.
Limbo
If jump scares aren't your thing, then Limbo might be the game for you. Limbo is your classic platforming adventure. However, unlike other platformers, Limbo takes a darker approach to the often light-hearted genre.
Every aspect of Limbo is geared towards creeping you out. The horror is enhanced as the game forces you to solve tricky puzzles under extreme duress. Whether it is the macabre landscapes or the many nightmarish monsters that litter the levels, Limbo has an air of menace that never fades from the moment you start until the game's end credits.
Simulacra
Simulacra is one of the more unique games on this list. Simulacra is perfect for fans of subtle horror and compelling narratives. The premise of the game is simple: your character stumbles upon a phone whose owner has met a seemingly dubious end.
The game is all about going through the phone to look for clues found in the owner's messages, photos, emails, and social media platforms. While this game is also available on consoles, playing on your phone adds a degree of immersion that makes this unique horror game experience incredibly worthwhile.
© 2020, Seth Barmash. All rights reserved.