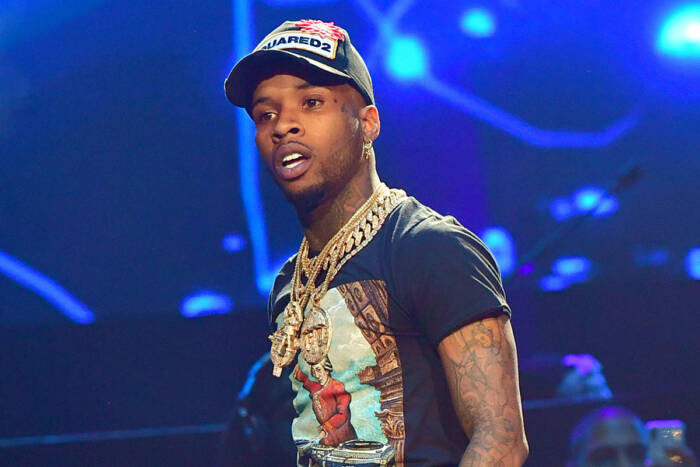 "Daystar Peterson aka Tory Lanez (dob 7/27/92) was charged today in case BA490599 with one felony count each of assault with a semiautomatic firearm – personal use of a firearm – and carrying a loaded, unregistered firearm in a vehicle. The defendant also faces a gun allegation and that he personally inflicted great bodily injury." His arraignment is scheduled for October 13; Deputy District Attorney Kathy Ta of the Family Violence Division is prosecuting the case.
"On July 12, the defendant and the 24-year-old victim got into an argument while riding in an SUV in the Hollywood Hills. The victim exited the vehicle and Peterson is accused of shooting several times at her feet and wounding her.
"If convicted as charged, the defendant faces a possible maximum sentence of 22 years and eight months in state prison. The case remains under investigation by the Los Angeles Police Department, Hollywood Division," the announcement concludes.
In the early hours of July 12, Lanez was arrested in Hollywood for possessing a concealed weapon; Megan (real name: Megan Pete) and two other people were in the vehicle with him at the time of the arrest, although the shooting took place beforehand. Lanez, 28, a Canadian citizen, has kept a low profile since his arrest in Miami as he stated in his latest album.
"Yes, this n—a Tory shot me," she said in a fiery video posted to Instagram on Aug. 20. "You shot me, and you got your publicist and your people to [talk to] these blogs, lying and s––. Stop lying!" Various individuals claimed on social media that Megan had physically abused Lanez or faked the shooting.
Later in the session, she says that she did not tell law-enforcement officers that Lanez was the shooter because of recent police violence.
"I didn't tell the police nothing because I didn't want us to get in no more trouble," she says.
On the evening of the incident, Megan, Lanez, his bodyguard, and an unidentified woman who is thought to be Megan's close friend Kelsey Nicole had attended a party at Kylie Jenner's Hollywood home earlier in the evening. The four were pulled over by police after a report of gunfire outside a second residence; a witness described the car they were traveling in. While initial reports said Megan had cut her feet on broken glass inside the car, she later claimed to be the "victim of a shooting," but without identifying the gunman, is now claimed to be Tory Lanez.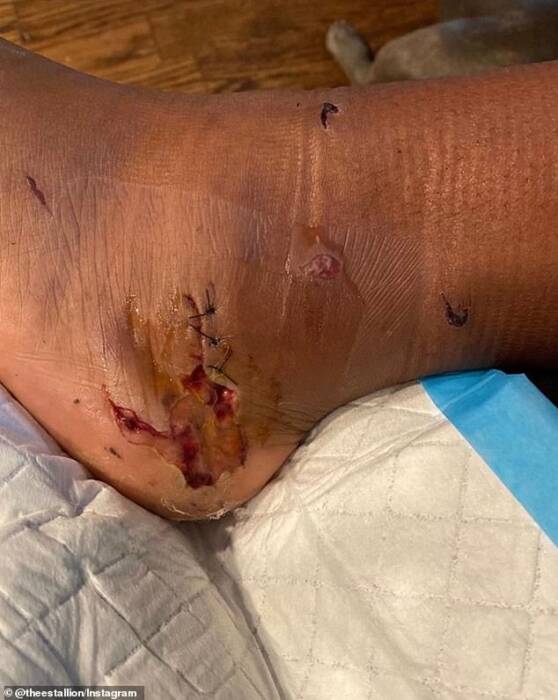 Megan, 25, then posted photos of her injured foot on Instagram but deleted them a few hours later. More posts discussing the incident ensued; then on Aug. 20 she tweeted, "Lie one more time and ima quit sparing you" — her claim that Lanez was the shooter followed shortly afterward.
Lanez was released a few hours after his arrest on a $35,000 bond, according to the L.A. County Sheriff's Department. He is due in court on Oct. 13.
© 2020, Wilde Tuna. All rights reserved.