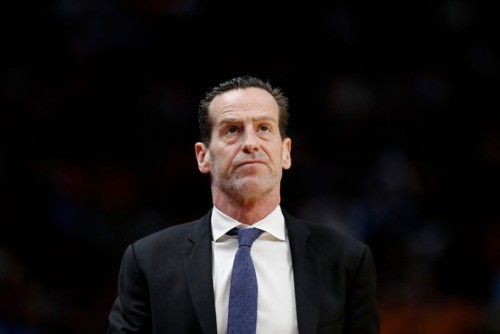 This hasn't been the season most Brooklyn Nets fans expected when Kevin Durant and Kyrie Irving both signed with Brooklyn over the summer of 2019.
The Brooklyn Nets have agreed to mutually part ways with coach Kenny Atkinson. The move was just announced #NBA pic.twitter.com/Vo6yvcF5UC

— Terrell Thomas (@Eldorado2452) March 7, 2020
Kevin Durant has missed all of the 2019-20 NBA season and injuries have kept Kyrie Irving off the court for most of the season. However just when it seemed that the Nets were getting things together, news broke this morning that the Nets and their now former head coach Kenny Atkinson have agreed to part ways. According to reports, a few players on the team wanted Atkinson gone.
The Brooklyn Nets are currently the seventh seed in the eastern conference with a record of (28-34). As the coach of the Nets, Kenny Atkinson was (118-190) and he served as the Nets head coach since 2016. Atkinson did however lead the Nets to the NBA playoffs last season for the first time since the 2014-15 NBA season. The question now will be, where do the Nets turn next for a new head coach.
Kenny Atkinson's assistant/ former Orlando Magic head coach Jacque Vaughn will serve as the Nets coach for the remainder of the season.
© 2020, Eldorado2452. All rights reserved.