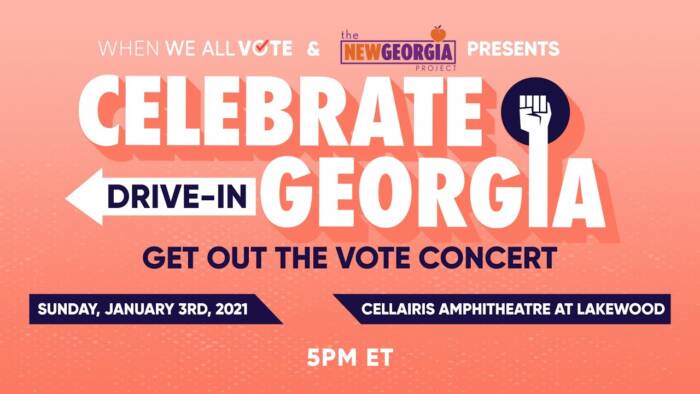 Tune in NOW to the Celebrate Georgia Livestream via Youtube.
The concert is livestreamed from the Callairis Ampitheatre At Lakewood presented by The New Georgia Project.
Two U.S. Senate races are headed to runoff elections because no candidate in either race received at least 50% of the vote. The outcome of this runoff election will decide which party has control of the U.S. Senate. Head to our GA Voter Hub to make your plan to cast your ballot!
© 2021, Seth Barmash. All rights reserved.