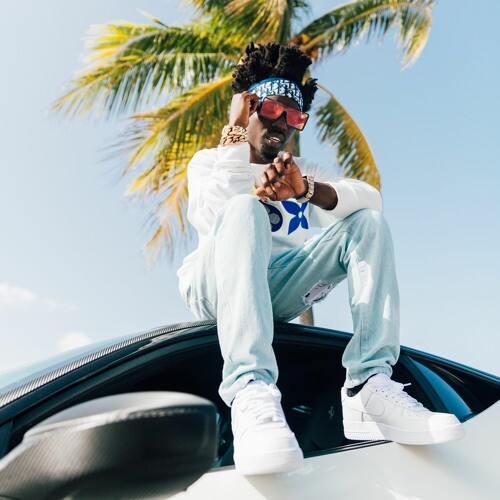 Fishscale started making waves with his track "Hov Flow," which sampled JAY-Z and Eminem's "Renegade" beat in 2019, which grabbed attention from popular hip-hop platforms and blogs. His debut mixtape – Big Fish – released that year – ended up stirring a bidding war amongst record labels that culminated in his eventual signing to Roc Nation.
The Roc Nation artist enjoyed a career highlight earlier this month, having been gifted the Key to the City by the Mayor of his hometown of Quincy, FL. Bobby also recently performed at Rolling Loud Festival in Miami, taking the stage on Day 1 of the three-day event with a fiery performance that had fans enjoying songs like "Got It To" as well as the massive single "Blue Cheese."
The project was followed by his mixtape, Super Fishy in April 2020 as well as Da Relapse, a 15-track project that included features from Lunch Money, Lil Quez, and Yeezy Walker. That same year, Fishscale released his documentary, A Day In The Bricks, giving the audience an in-depth look into the inspiration behind the Quincy native's trap sound. His hustle and drive earned him the 2020 BMI R&B and Hip Hop Social Star Award, joining the likes of previous winners Mac Miller, Machine Gun Kelly, Zendaya, Joey Bada$$, NLE Choppa and more. His last mixtape, Talapia, dropped in April 2021 and featured appearances from Bigga Rankin, Doe Boy and ATL Jacob.
In an exclusive interview with HipHopSince1987.com Bobby Fishscale breaks down his career highlights. He talks about his experience in growing as an artist under the Roc Nation umbrella and navigating his newfound fame. He breaks down his production process and collaborations with Peewee Longway and Bigga Rankin. He talks about taking control of his career from doing show after show and also recording himself to get the best quality possible. He talks about rocking over production from Zaytoven and taking trips to Atlanta to further his career. He has an organic following that grows with each release and new video.
He has no plans of slowing down with another project about to drop with very high-profile features and production. Stay tuned to HipHopSince19897.com for more work soon from Bobby Fishscale.
© 2021, Seth Barmash. All rights reserved.