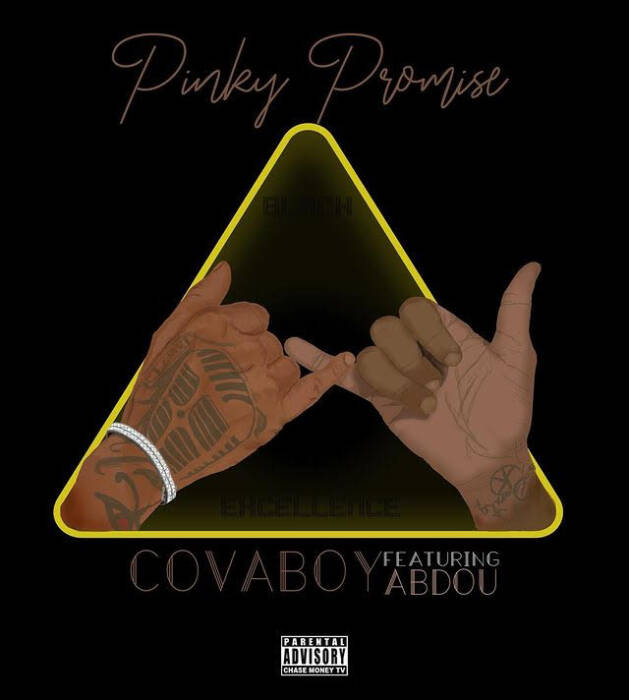 Critically-acclaimed DMV rapper Covaboy's new video, "PINKY PROMISE" was just released on YouTube, and will be available on all streaming platforms on December 22nd. The highly anticipated follow-up to previous singles like "Smile More" and "Hood Trophy" was produced by Rick Roman (and MoWatts), best known for his work with artists like Shy Glizzy, Ooz, and Lambo AnLo.
In a tribute to Black excellence and his hometown of Silver Spring, MD, "PINKY PROMISE" is Covaboy's take on his upbringing and Black life in America. Videographer ChaseMoneyTV created an audiovisual collage for "PINKY PROMISE", reaching out to artist LeChell "The Shootah" and VCU graduates to incorporate their experiences, alongside scenes of Washington DC's Black Lives Matter Plaza, and footage of Covaboy hanging out alongside fellow Silver Spring legends. Cova's unforgettable lines, like "Surviving in the trenches, we grew up on Section 8. All my heroes from the block, I've never seen one in a cape". Covaboy is a talented lyricist and storyteller, accompanied by the soulful crooning of Abdou, and the stripped-down, organ-heavy production from Rick Roman and MoWatts. 
"PINKY PROMISE" is the first single from Cova's long-awaited debut project SILVER SITY, dropping February, 2021. The final single will feature Curren$y, who Covaboy recently linked up with in New Orleans. Be on the lookout for more heat from Covaboy as we round out 2020.  Watch "PINKY PROMISE" today.
Follow Covaboy on Social Media:
@Covaboy on Twitter and Instagram
© 2021, Seth Barmash. All rights reserved.