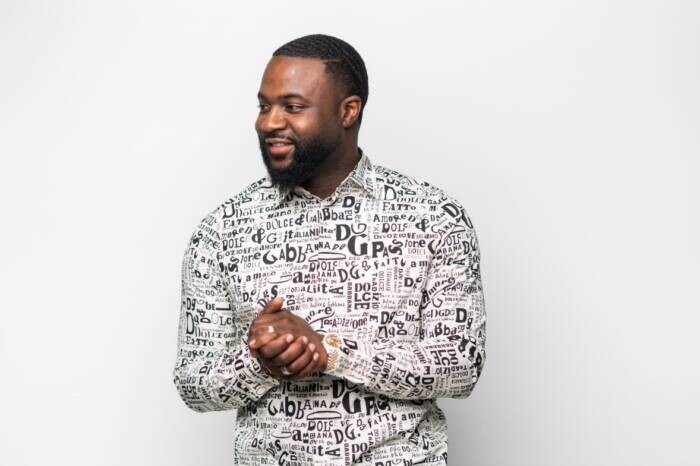 De'el Woods valued one thing the most throughout his career: the ability to have the financial freedom to pursue one's dreams. However, as an inspiring young individual, who was always looking forward to learning new things, De'el never got the opportunity to freely live his life without worrying about poverty. 
Raised by a single working mother, De'el always saw his mother working tirelessly for them. As his mother worked for the Texas Department of Criminal Justice, she had to be at work before her son got on the bus for school. Thus, De'el learned to be responsible for himself from a very young age. Throughout the years he was attending high school at Thurgood Marshall, he worked at a total of 5 jobs. In addition to that, he would sell clothes out of the trunk of his car to earn some extra cash. As a result, De'el grew up to be very hardworking and passionate to try more things. 
When he started his career in network marketing companies, he didn't earn much. At one time during his job at 5Linx, De'el started donating plasma for gas money and food. However, he was learning. One company helped him build a strong foundation in belief and personal development, whereas the other helped him learn public speaking and attraction marketing. Thus, every company De'el worked at taught him something even if it didn't pay well. 
De'el's career began to uplift when David Imonitie gave him the opportunity to film an introductory video for a forex educational platform. This chance not only helped De'el grow his money but also pushed him to start his very own first business. Here he taught people how to trade forex. The reason why he started this was that he noticed that no one close to him was educated on the world of investing. Thus, as De'el too was sick of not being financially educated, he started assisting people around him to achieve financial freedom just like he wanted for himself.
With this financial stability, De'el was ready to help anyone in need of an opportunity. Therefore, he got the idea to launch another business. This time he started a record label to help push artists in the evolving music industry. He got the idea by watching his two cousins who had been in the music industry for a combined 25 years. Thus, to help them and many other aspiring artists De'el launched his record label, Better Than Amazing Records where he provides musicians with proper funding equipment, studio time, and a marketing facility. 
De'el's journey from working at 5 jobs in high school to becoming an entrepreneur is a result of his constant efforts. He strived to learn from every opportunity he got and wished to assist people whenever he had the ability to do so.
© 2021, Seth Barmash. All rights reserved.