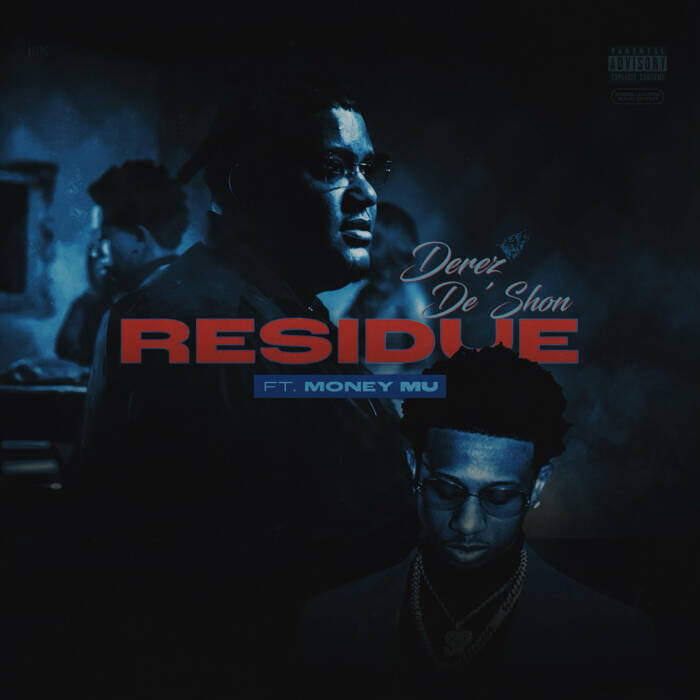 Derez De'Shon, "the Godfather of Pain Rap", has just shared his newest video single "Residue" featuring East Atlanta's own Money Mu. The track shows Derez delivering the gritty and sharp sounds that he's utilized his whole career, with Money Mu's feature only adding to that aesthetic. The video is filled with callbacks to the classic film "New Jack City", with Derez assuming the role of famed cinema gangster Nino Brown, and the song serving as the perfect soundtrack to the visuals. After releasing the heartfelt "In My Feelings", Derez is showing us the duality of his style, bringing fourth a track that is truly Atlanta to its core.
"Residue" (feat. Money Mu) is Derez De'Shon's second single of 2021. In August he released "In My Feelings" and in May, he guested on Quin Nfn's "Having My Way". This followed a 2020 that saw Derez release his the third installment of Pain, De'Shon's acclaimed series. On 2018's Pain 2, which streamed over 150 million times, the rapper collaborated with YFN Lucci ("Beat The Odds") and Russ ("Fallin"). Backed by The Commission Music/BMG, that release entered the Billboard Top 200 at #186. The series kicked off the year prior. That collection featured "Hardaway," the platinum-selling single with over 300 million streams and views combined. 2 Chainz, Yo Gotti, and DJ Envy appeared on an official remix. Pain earned its name with heartfelt records like "Fed Up" (100+ million streams), "Lord Forgive Me," and "P.I.L. (Pain Is Love)". Combined, he has more than 800 million streams globally. Across his catalog, Derez creates a unique blend of trap soul, hence why fans have given him the nickname "The Godfather of Pain Rap".
© 2021, Seth Barmash. All rights reserved.