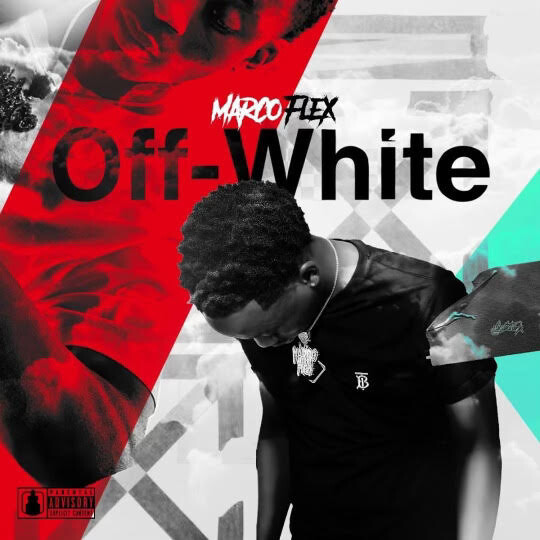 Houston rapper Marco Flex drops off his latest music video, "Off White." Directed by TellEmOShotYou, the 20-year-old Nigerian-American artist mobs through the city with his crew, performing his melodic anthem."The song came about during my trip to the motherland, Africa. I went back home for the first time and it was amazing..just so eye opening for me. The thing that caught my eye the most is that everyone had crazy drip on… the street wear fashion out there is crazy, everyone literally had Off White, Palm Angels, Dior, Burberry, etc," Marco Flex shares with us.
Representing a turning point in his life, "Off White" is a feel-good banger that finds Marco Flex enjoying the finer things in life, thankful he can now afford the lifestyle he wanted to live. 
20-year-old Marco Flex is quickly becoming a name to watch, emerging from Houston, Texas. Recording music since the age of 10, the charismatic, star-in-the-making dropped his most popular single to date, "All Day," which has amassed over 250K streams across all platforms.
Known for his electrifying energy and melodic songwriting, it's no wonder why he's been featured on outlets like SayCheeseTV and DJ Drama's website. He also received a cosign from No Jumper host ADAM22 who stated verbatim, "it's only a matter of time before you blow!"
Marco Flex has shared stages with some of rap's hottest names, having opened for Bfb Da Packman, Sada Baby, Pierre Bourne, Stunna 4 Vegas, Davido and more.
Promoting his "NEW HOUSTON" movement the Nigerian rapper is preparing to release his highly anticipated single "Off White," which was inspired by the array of fashion styles during his recent trip to Africa.
Be sure to follow @Marcofl3x on Instagram to stay up to date with his music releases and upcoming shows.
Watch the visual below, and save the single on your preferred streaming platform here.
Video Link: https://www.youtube.com/watch?v=ePeYY29OZgA
Follow Marco Flex: Instagram / Twitter
© 2021, Seth Barmash. All rights reserved.