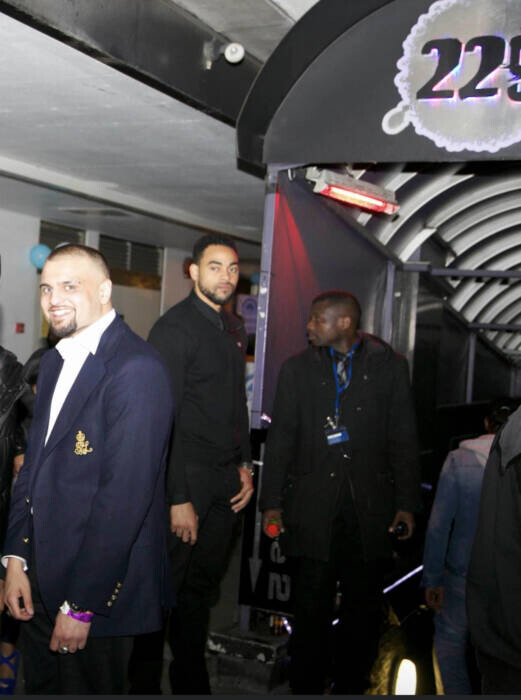 We caught up with talented music executive, data scientist and manager @JunaidEyecon to discuss ownership and streaming growth during Covid.
Junaid is a 28 year old music manager based out of Beverly Hills, CA. The British London born executive set his sights on making a mark in the US with UK talent, having grossed over 120 million+ streams on his label Black Lion during covid, the talented data scientist drops some gems for independent artists.
Junaid's past roster includes notable names from the UK such as Zion Foster, S.Wavey, Ard Adz, Tizzy, Nolay & Dot Rotten among many more…
Currently Junaid is looking after NBA2k21 finalist talented rapper, songwriter and singer Brandz and additionally Grammy award winning producers and writers based in the US.
Q&A w/ Junaid Eyecon below:
Firstly Junaid we hope you're well, how are you finding your move to LA with your artist Brandz during covid?
"Heyyyyy HHS1987! My move to La has been really amazing, it was chaotic at first as I was travelling with my Artist Brandz, team and child (Frenchie – Griselda @badgyalgrizzy). We had to go to quarantine outside of the Schengen area which was tricky but I've always been a firm believer in "Where there is a will, God provides a way". We been here since September 2020 recording Brandz album and on the ground here laying our foundation. Blessed to have been able to travel during Covid, I attest this to the strength of our team who has been able to constantly maintain momentum on our project releases and grow our streaming fanbase 10x in the last 12 months."
Congrats on your success so far, what do you attribute the success of your streaming numbers to?
"I attribute the success of our streaming numbers to a combination of things; our team is incredibly agile building relationships directly with DSPS and Retailers. That has allowed us to really understand the mechanics behind algorithms of these platforms, once you understand how something works its easier for you to understand how to grow your audience there and take advantage of internal resources platforms like Spotify, Apple Music, Soundcloud offer coupled with smart advertising and understanding your niche and data. A lot of artists don't really study their data and it shows in their streaming growth and campaigns. We've try to do things as organic as possible whilst still paying attention to our data and audiences we're building, due to the impacts of Covid things have become entirely digital with Touring / Live shut down for the last 2 years…it's important we remain fluid with talent taking advantage of tech developments in the ecosystem and new platforms for breaking music such as the rise of TikTok & Triller".
What is your take on Tokenised Assets in music and retaining ownership?
"Tokenised assets aren't anything new but I like the buzz centred around NFT's (Non Fungible Tokens), Blockchain & Cryptocurrency. This subject is a little tricky for me to speak on due to what I am working on but here goes…I think Tokenised Assets are honestly the future of music ownership. NFT's & Ethereum based assets have become popular with this tokenised movement in the market spearheaded by the Art world and case studies like Beeple's art piece selling at $69Million. This space is evolving rapidly, I also myself have an app I been working on for the last 3 years. Hope to be able to share more info on this soon".
Highlight of LA so far?
"Definitely has to be visiting 1500 Sound Academy and meeting with Lorrance Dopson (Credits: Ella Mai, Jay Z, Kendrick, Trippie Red) & Ant Clemons and playing them Brandz music. They was so humble, down to earth and inspiring true definitions of living musical legends and just listening to them drop gems on Songwriting, Laws of Branding and unreleased sh*t was crazy".
Should artists still be signing to Majors in exchange for their masters?
"Listen. It's all about your team and deal. Never going to encourage artists to not sign to a major just going to ask them to be more financially literate and approach the label as if they are speaking to an Investment bank. It's called the music [Business] for a reason, too many times we get wrapped up in glamour and gloss forgetting about the traditional rule of thumb in business, if it sells it has a chance at survival. I also think with the effects of Covid the market has seen more artists releasing music especially if they're independent to survive the effects of Coronavirus. Therefore we have to think even more out of the box to not get lost in the noise. There are many new platforms that don't function like label service companies or require your masters and publishing. A new company I am working very closely with is www.beatbread.com. Their entire ethos is to advance independence forward using a debt financing model based of an interest loan rate. I like this approach as majors are quite similar to investment banks without the financial regulation. BeatBread allows artists to access funding whilst indie artists retain their masters entirely and publishing like a bank for musicians would".
Tips for Artists trying to maintain streaming during covid?
INVEST IN ADVERTISING before anything else…
Understand your Data and understand user conversions across platforms – ChartMetrics.com is great for this.
Make use of artist apps for internal resources & pitching e.g. Spotify for Artist App, Apple for Artist App.
Think out of the box with marketing strategies in an over-saturated landscape.
Submit your music for pitching via your distributor at least 21 days BEFORE release to qualify for editorial.
Make use of social media platforms on the rise for breaking records i.e. TikTok & Triller."
7. Lessons from 2020 & 2021?
"Ouuu! This one is a great question as I genuinely feel over the past 24 months I have learned a lot of lessons, I'd say; (i) Don't get comfortable w/ comfortable. Just because the world is all over the place don't sit content, take action and be bold in chasing your dreams. (ii) Closed mouths never get fed well. (iii) Reward Loyalty and continue to ignore negativity and people in this game for the wrong reasons".
8. What are you looking forward to the most for this year?
" Being that I have been gone for almost 8 months out of the UK, definitely say seeing my family and loved ones. Work wise? I would say – Brandz album (got some crazy features already), launch of few new projects I am working on the technology side for and being able to currently work with Grammy award winning songwriters and producers".
Thank you for your interview and tips Junaid, look forward to catching up with you again! – "Thank you HHS1987, love the support from real ones!" – Junaid Eyecon.
Reach out to connect with Junaid Eyecon on Instagram at www.instagram.com/junaideyecon for any questions or inquiries!
© 2021, Seth Barmash. All rights reserved.