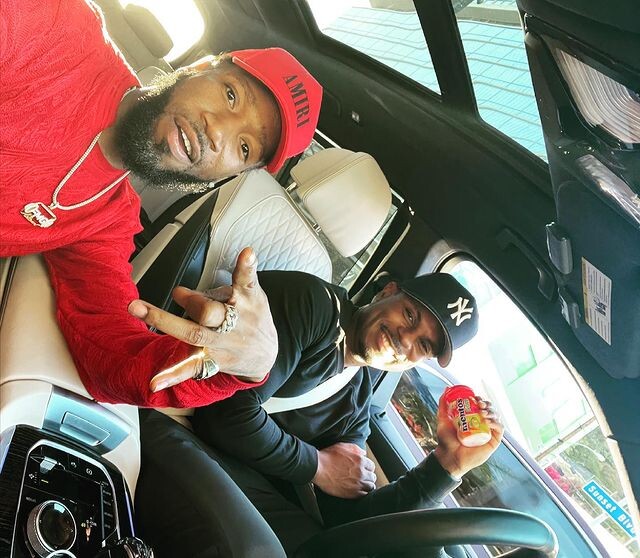 JKF Fetti is one of the new talents in the music industry. He has made his mark in the highly competitive industry through his unique, fresh but familiar hip-hop sounds that echo old-style hip hop. JFK is one of the most prolific rappers with unmatched beats and smooth deliveries. His fans love him for his lyrical skills and timeless tracks that remind them of the good old days while still giving them a touch of modern tempos.
"Mood" is the latest single from JFK, which is a good example of his classical abilities. JFK has showcased his talent to the world of hip-hop through this track and it's arguably one of the most dynamic tracks of the year. With a touch of drill beats, JFK has produced captivating melodies with gunshot noises.
From the start, the opening of "Mood" is a wonderful blend of scintillating electronica and brap-brapping rap harmonies.
"Mood" is a piece of art that many hip-hop enthusiasts will find exciting. You can also check it out on JFK Fetti's Spotify where you can also access his other tracks.
A more mainstream album is "Vibes Only", an album that blends aggressive, often confrontational lyrics with a sometimes softer music vibe. It looks to the past for additional inspiration, talks about the here and now, about the everyday life on the streets, the blocks, the city, and by doing so, JFK creates a sound that will ensure a bright future for the genre at large.
JFK Fetti is certainly on the right path to success but cannot forget the many challenges and obstacles he has faced to reach his current level. His raw talent was not sufficient enough to get him recognized and he was forced to dig deep into his inner self to unleash other potentials. His remarkable work ethic has played a significant role in shaping his growing musical career. He is never afraid to dream big; this perhaps explains why he has a high-risk appetite.
Some modern-day hip-hop artists wouldn't dare echo anything from the traditional sounds for the fear of being rejected. But this is not the case for JFK. It is remarkable how willing he has always been to dig back to past genres and fuse them with modern sounds. The results have been outstanding with a cutting-edge and comfortable classical sound that many hip-hop fans find appealing.
JFK is looking to scale his musical brand to establish himself on the global stage.Music has impacted his life, and JFK hopes to continue making good hip-hop music to inspire others to unleash their hidden potential.
He has lined up a couple of projects that he promises to be nothing but the best. They are special gems for his special fans, so be on the lookout for his next release.
© 2021, Brauch Owens. All rights reserved.