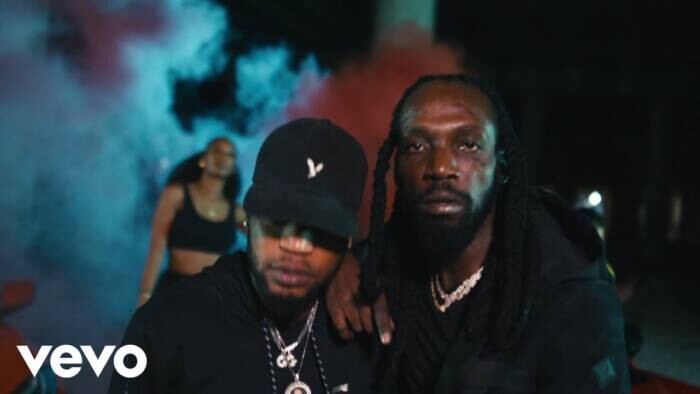 After putting out his last EP with DJ Frass Records, Life of the Gully, it has been some time since Mavado made a new release. The Jamaican icon has never stopped blessing his fans with music. In the past several years, we have heard the likes of "Ain't Going Back Broke" with "I'm Sanctify" with Sean Paul, Ace Hood and Future, "Dress to Impress," "Progress," Enemies," "Ghetto Bible," "Enemy Lines," and "Never Give Up."
"Ready Fi Dem" is Mavado's latest release through Mansion Records, a collaboration between Mavado and rising reggae star IWaata. Troyton Rami produced the track in which the artists deliver a dark message to all their enemies:
Rami is quickly proving to be quite the multiple-talented artist; in addition to directing the accompanying video, he also sings in the song. The video effortlessly matches the song's unapologetically violent theme. There is a clip showing an artist performing among high-end cars, jewelry, women, and plenty of ammunition, all while masked men dispatch unfortunates on the street.
As well as his collaborations, IWaata is busy keeping his fans satiated with singles such as "Shame Dem," "Ghost Town," "Nine Night," "Money Ambassador," "Outaada," and "Banga." We hope both Mavado and Wizkid are planning to release their next albums soon.
© 2021, Jonathan P-Wright. All rights reserved.