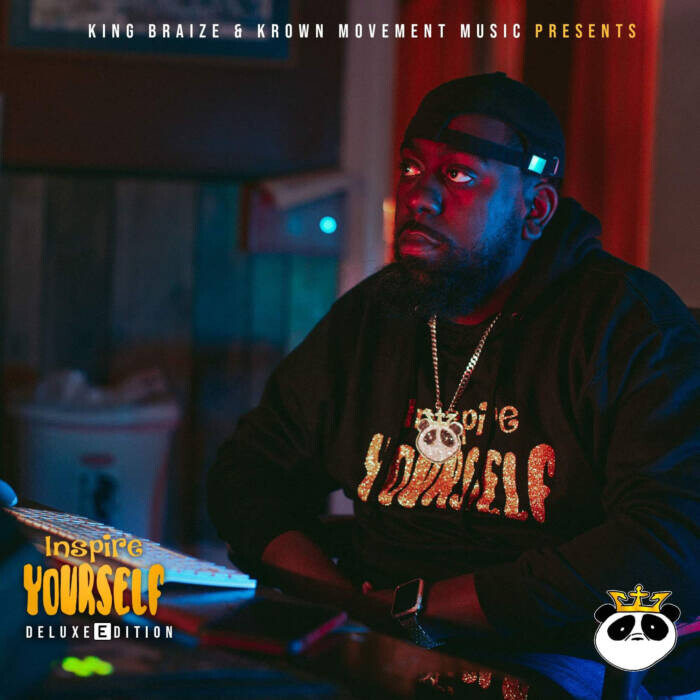 Raised in the gritty streets of Newark, New Jersey, King Braize embodies the spirit of a true MC, known for his descriptive storytelling and lyrics with substance. Since 2005, King Braize has released 8 solo bodies of work. Today, we receive the re-up of his introspective 2019 album, 'Inspire Yourself.'
Adding 4 new songs for the deluxe version (14 Total), King Braize continues to share his pain and educate the community through his music. To compliment the deluxe, King Braize drops the beautiful, "For Black Women" music video, directed by Dolo Filmz. 
"When I first released this project I felt like it was the one, it showed me as well. This is my most successful project yet I wanted more out of it. I felt like releasing a deluxe version and adding new singles/videos could give it the boost I was hoping for," King Braize shares with us.
From the hopeful "I Wanna Try," to the Jon B-sampled joint for the ladies, "Time Is an Illusion" King Braize offers a bit of everything for his various audiences while remaining true to himself. 
Check out all that King Braize has to offer on his official website www.kingbraize.com, and watch the "For Black Women" music video below. 
Project Link: https://kingbraize.com/inspireyourself/
Follow King Braize: Instagram / Twitter / YouTube
© 2021, Seth Barmash. All rights reserved.