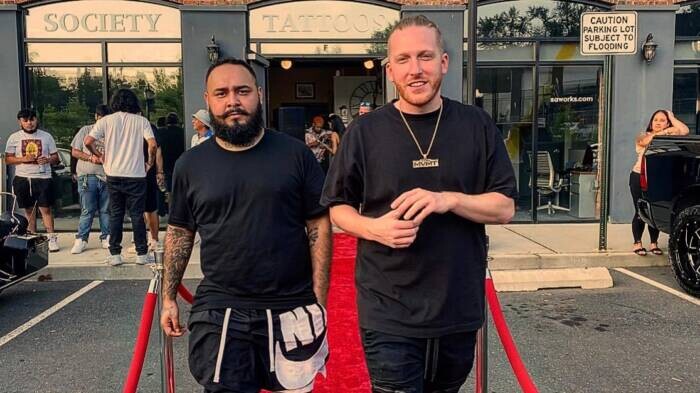 BY: KIM COCO
Sunday July 11th, in North Brunswick NJ, it was Red Carpet Event to remember when New Jersey Celebrity Tattoo Artist Elvis "Tat Papi" Flores, teamed up with Hot 97 Radio DJ & Personality-DJ Drewski & MightyEmpireConcerts to throw an Exclusive VIP Pop -Up Event at INK'DSOCIETY, Jersey's Newest Tattoo Lounge and Celebrity Hot Spot located at 120 Georges Rd in North Brunswick Township. The first North Brunswick Tattoo Shop is owned by ELVIS "TATPAPI" FLORES who also hosted the event.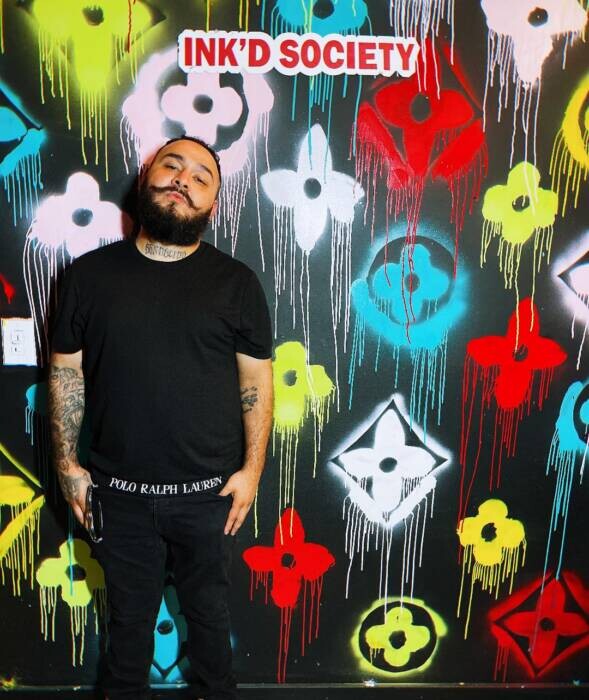 Hot 97 & Heavy Hitter DJ- Drewski played the music & set the vibe for INK'DSOCIETY's Indoor/ Outdoor Pop Up Event that was complete with a Red Carpet Entrance, Exotic Cars including a custom one of a kind Corvette, ATV's, Photo-booths, Food, Giveaways and more. In between tattooing 4 guests with new ink, the Celebrity Tattoo Artist, Elvis "Tati Papi" Flores took the time to do a Meet and Greet with the guest in attendance and at times even got on the Mic to host. Guests also walked around the shop to check out the shops walls which are covered in original art work hand painted by the Tattoo artist himself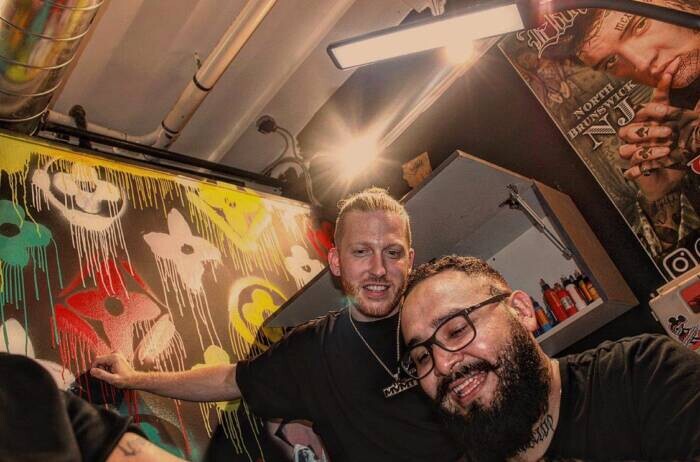 The event is the very latest of its kind thrown by the North Brunswick Celebrity Tattoo Artist. "Elvis, Tat Papi" who opened his shop the day of the Event to all: Family, Friends, Tattoo Artist's, Car Club Members, Industry Friends, & A- List Celebs. With only a handful of Press and Media given access to the exclusive event, guests danced, mingled and took photos while bottles of Champagne Popped throughout the day with a toast made to the Tattoo Artist Most Known for having the best hand in the game when it comes to intricate lettering, details and outlines.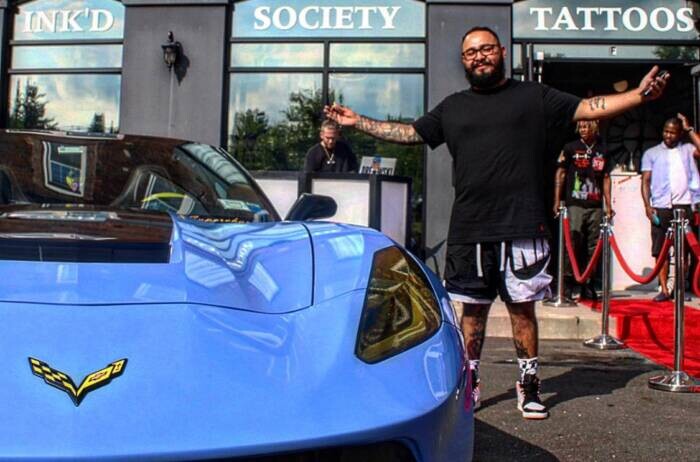 28 year old Tattoo Phenomenon and Jersey Native Elvis "Tati Papi" Flores, made headlines earlier this spring after throwing The Sold Out Coilie Ray Concert at The Ritz Theatre in Elizabeth New Jersey this past April. He also tattooed the Rapper earlier this year. It was the first show that New Jersey had seen since the Governor lifted the State Mandated COVID Rules. The April 24th Show that Coilie Ray Headlined was a Sold out Success. The day after Coilie Ray at The Ritz Theater, photos and footage from the event had found its way in almost every Music, News and Media Outlet. Coilie Ray had tweeted out on April 25th that the NJ concert "WAS THE BEST OF HER LIFE THIS FAR." Even Drake, "The Champagne Papi himself shared a photo of Coilie's performance from the show since who wore a Purple Sweat Suit Custom made for her by his line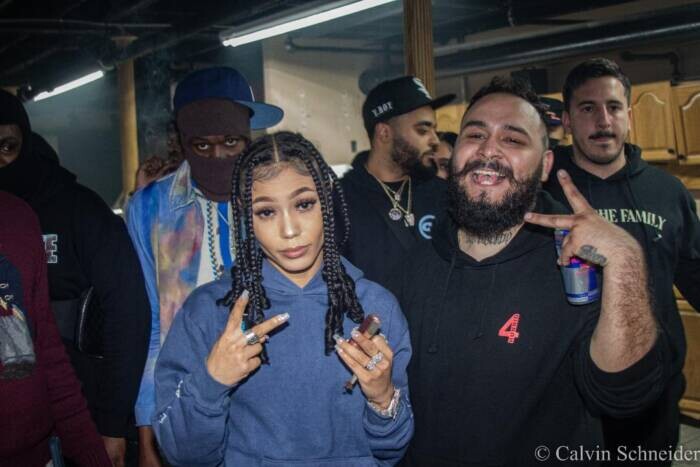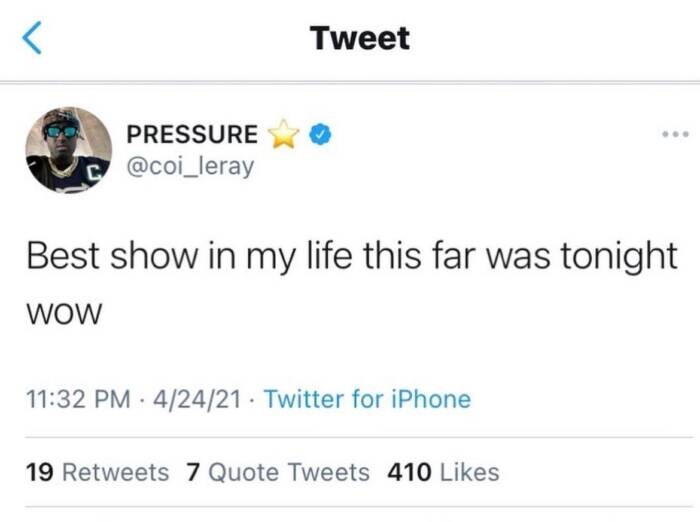 Celebrity Tattoo Artist and now- The Viral New Jersey Based Event/Concert Organizer Elvis "Tat Papi" Flores , known affectionately as "The Mexican Elvis Presley" for his love of The King Of Rock n Roll, first rose to fame after he tattooed Staten Island Rapper CJ, the artist behind the Mega Hit "WHOOPTY." Elvis "Tat Papi" is the tattoo artist behind inking "LOYALTY OVER ROYALTY" the famous lyrics across CJ's stomach. CJ returned to Tat Papi at INK'DSOCIETY's again to get a Cover up on his chest of a Lion that Queens Rapper and Coke Boy French Montana shared on Instagram. In addition to tattooing CJ and Coilie Ray, Elvis Tati Papi has tattooed Rapper Stunna Girl's neck with the word "HOLLIHUSSLE".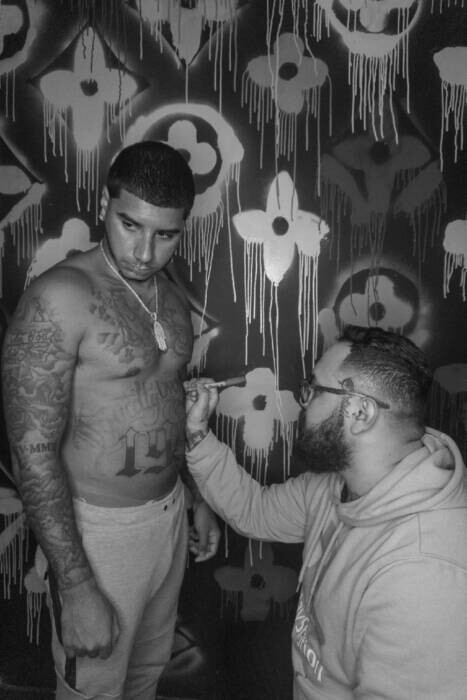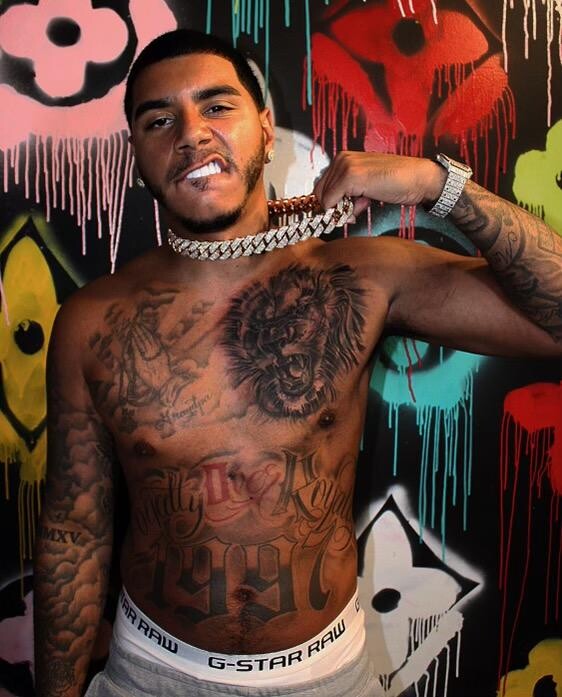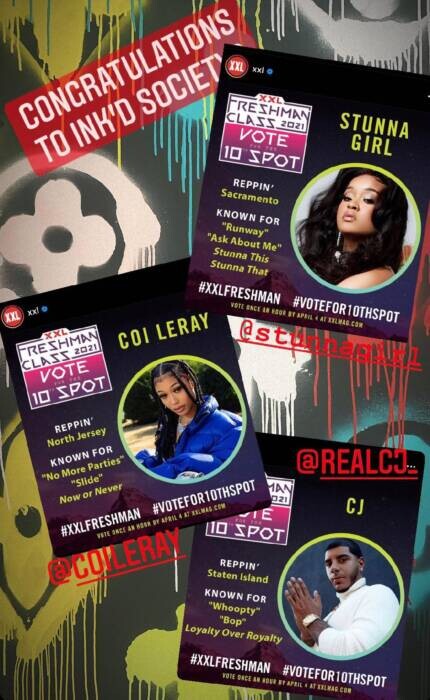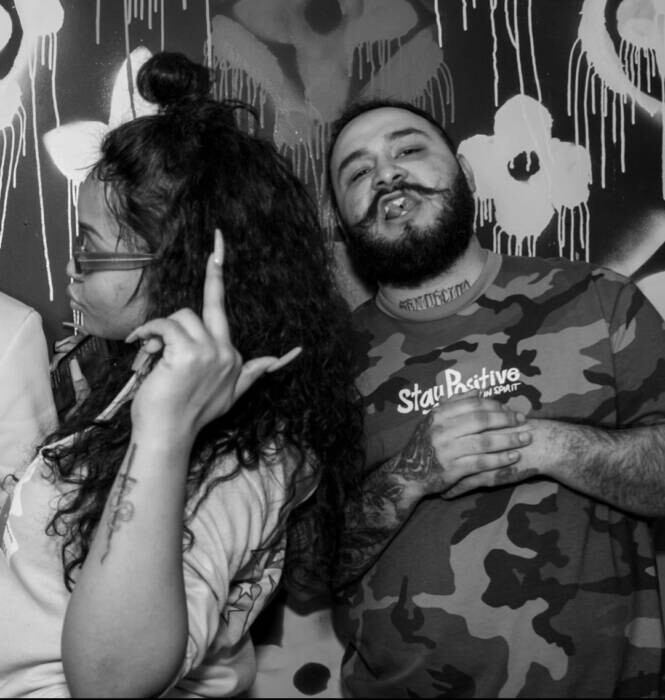 Elvis "Tat Papi" work has been featured in INKEDMAG and on WorldStarHipHop- after he did a skit with NJ Comedian Mike Ruga that went viral.
Elvis calls it a "dream come true" to finally be able to own the very first Tattoo shop that North Brunswick NJ has ever had. He names his dream client as Drake and the worst tattoo EVER, Ring fingers tats- He says "I have to sometimes tell people no because the ring finger is never a good place for a bad idea." Elvis Tat Papi Flores is just getting started and has plans to tattoo some big names but he won't reveal exactly who. We just have to stay in tuned for the big announcements on his Instagram page. Now that Celebrity Tattoo Artist Elvis "Tat Papi Flores" has accomplished throwing the Biggest Concert in New Jersey of 2021, and The Red Carpet Event of the Summer, he says he isn't about to stop there. He says That INK'D SOCIETY has no plans to stop here. Tati Papi has BIG PLANS for the rest of the year- having lined up A List names for his concert, shows and events. Halfway into 2021, the Celebrity Tattoo artist has celebrated countless successes in 2021 but he's only just begun. Follow INK'DSOCIETY & Tat Papi's journey on social media to never miss a beat and to see what everyone's been talking about.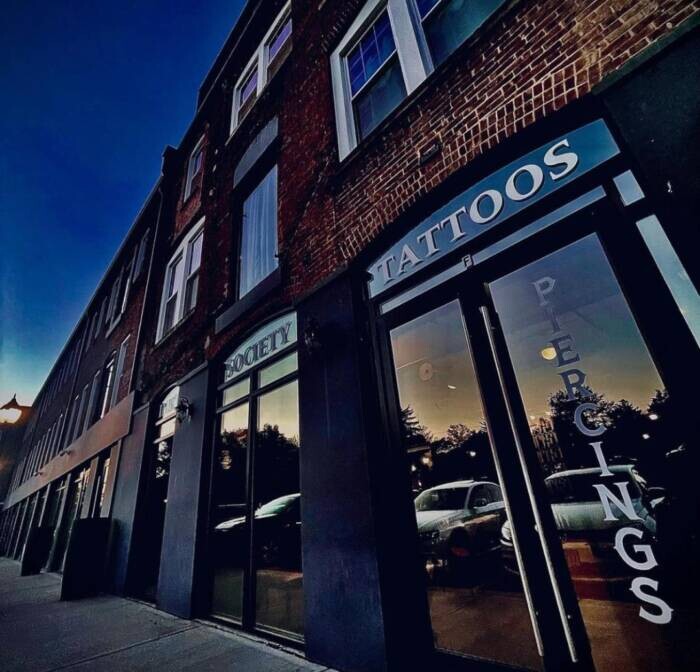 Photo Cred: Jonathan Galindo
For All Business and Booking Inquiries and all Press/ Media Inquiries:
ELVIS "TAT PAPI" FLORES of INK'DSOCIETY
IG: @Tat_papi
@inkdsociety.is
Address: 120 Georges Rd in North Brunswick Township
Phone#7326401400
WEBSITE: •https:// www.inkdsocietytattoos.com
© 2021, Kim Coco. All rights reserved.