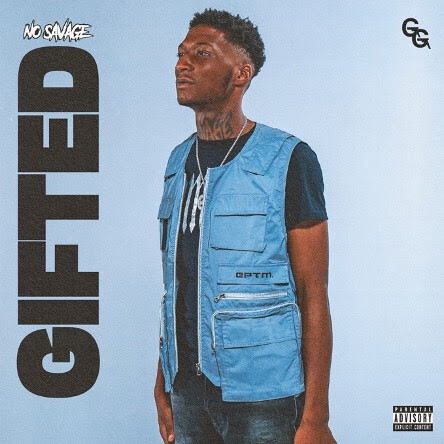 Check out Glizzy Gang's latest addition, rap artist, No Savage. DMV's hardest lyricist with a cadence like no other displays dynamism in his new single and music video, "Gifted". This upcoming release, produced by Jetsonmade, who's known for his work alongside Polo G, DaBaby, and Jack Harlow, to name a few, includes melodic acoustics by social media influencers and ukulele player, Einer Bankz as well as exhibits No Savage's unapologetically smooth sonority. Would love to get your thoughts on covering the young and rising DMV artist. Check out the video for "Gifted" below!
No Savage started making noise within the DMV area and gained the attention of fellow DC and Grammy-nominated artist, Shy Glizzy. Savage's complex wordplay and hard-hitting beats led Shy to sign the rising rapper to his Glizzy Gang imprint late last year. Within the last two years, Savage's unique vibrato atop of orchestral beats in his previous singles "Reaper" (1.6M views), "Dedication" (2.6M views), and "Dirty 38" (2.5M views) have grabbed the attention of current fans and garnered new ones, leaving them wanting more. The cultivation of his signature raucous sound and stamp of authenticity can be heard on his mixtape Life of a Savage and features in Glizzy Gang's compilation project, Don't Feed The Sharks. Amassing millions of views and streams across multiple music platforms with the released tracks "Respect" and "Broke Opps", No Savage continues to diversify his repertoire and build anticipation for his next project, Life of a Savage 2.
© 2021, Seth Barmash. All rights reserved.