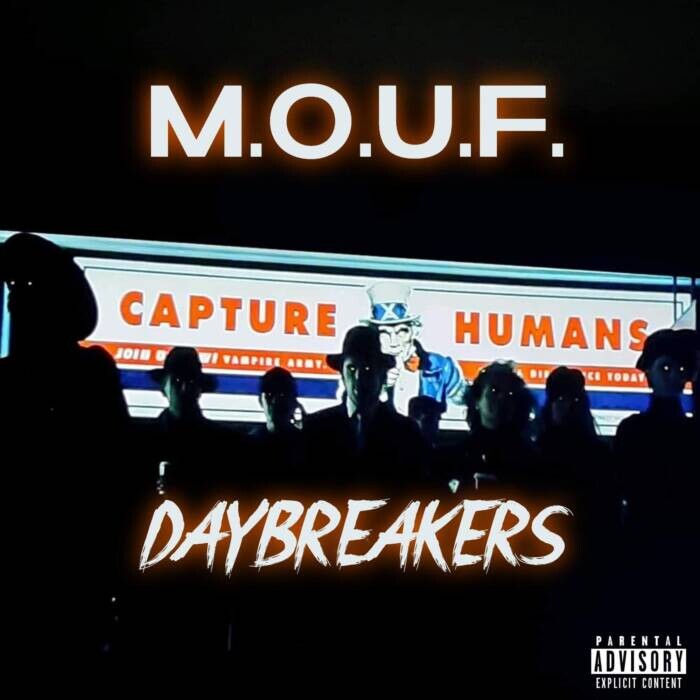 Written by: Julz Mancini
It's a breath of fresh air when coming across a talent emcee who utilizes the fundamentals of hip hop while simultaneously remaining relevant in the forever evolving music industry. M.O.U.F. (Move Over U Finished) is a New York native who has turned to music as an outlet of expression and a way to convey his messages to the masses.
Listening to prominent assets to the hip hop scene such as, Big Daddy Kane, Rakim, DJ Kid Capri, and DJ Doo Wop assisted the gifted rapper in developing his unique sound and developing a blueprint to his own success. Watching his older brother on the 1's and 2's as a DJ also invited M.O.U.F. into the world of entertainment. With all of these vital musical influences in his life, he began to freestyle and perfect his craft at the age of 14. M.O.U.F. soon became known for his witty tongue and captivating stage presence and delivery.
Having the honor and privilege of opening for hip hop legend, Mr. Cheeks, opened the artist's eyes to the possibility of taking his music to the next level. A whirlwind of opportunities were presented to M.O.U.F. soon after his performance. Collaborating with Freeway, Keith Murray, and Jiggs of the Mxnxpxly Family, placed him on the map as a sought after addition to the industry. 
M.O.U.F. is now preparing to release a new project titled, "Daybreakers"! During our conversation he stated, "Good music is what sums up my next project. I'm giving my fans what they have been waiting for…bars and lyricism. Stuff that people will understand." You can catch him posting his famous freestyles on Instagram. His aggressive and passionate presence will surely lure you in!
Not only has M.O.U.F. been hard at work in the studio but he is currently building his own entertainment company titled, "Stay Down Entertainment". The business oriented music artist plans to utilize his new platform as a way to focus on the development of new artists while assisting them to enhance their visibility and success. 
CLICK HERE TO FOLLOW M.O.U.F. ON FACEBOOK!
THE NEW INSTAGRAM FOR STAY DOWN ENTERTAINMENT! LET'S GET THOSE NUMBERS UP!
© 2021, Julzmancini. All rights reserved.