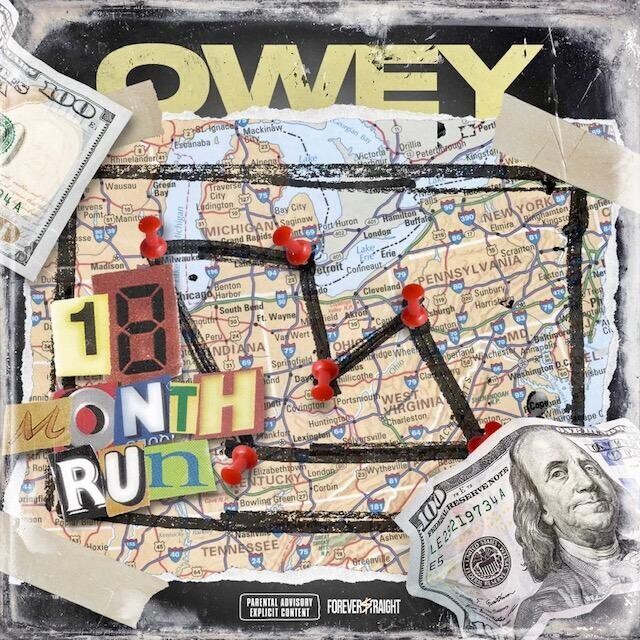 By: Kim Coco
On Friday October 15th Pittsburgh's Trap Music Legend and CEO of FOREVER $TRAIGHT -OWEY debuted his new album entitled "18 MONTH RUN" via FOREVER $TRAIGHT Records. The highly anticipated mixtape was met with rave reviews with some calling the project his very best work to date. The 10 track album is produced by JJR & DJ Banger and has features with artists: ZIGG, BALLGAME BERRY and ASCO 100K. Over the past few months, OWEY, who was named the #5 Rapper out of Pittsburgh by Kulture Vulturez this year, released 4 songs and videos off "18 MONTH RUN" with song #5: "5 HOUR DRIVE" trending steadily on YouTube with 101K Views to date. West Side Pittsburgh native- OWEY is the mastermind Trap Music Sensation behind the 2015 Mega Hit "WHOA" featuring Young Dolph and The Late Bankroll Fresh. OWEY recently announced his upcoming 20 City Concert Tour that will begin early in 2022. He also announced that during that he is currently accepting submissions for artists that are interested in opening up for his show.  LISTEN TO "18 MONTH RUN" Here or below!
Trap Music Legend – OWEY has had quite the career. He recently earned the #5 Spot on "Kulture Vulturez List of Top Pittsburgh Rappers of 2021". OWEY has also gone on to collaborate on projects with: Tyga, Gudda, Riff Raff, Poodeezy , Bankroll Fresh , Wiz Kalifah , DJ Afterthought, Bankroll Fresh, Young Dolph , Stunna 2 Fly, BOZ , Live Sosa, Esco 100K, Ray Junior, Seno from Detroit and Ballgame Berry. He also  created the genre of hip hop known today as "Rental Car Music" which was made popular in the South after the rapper coined the term.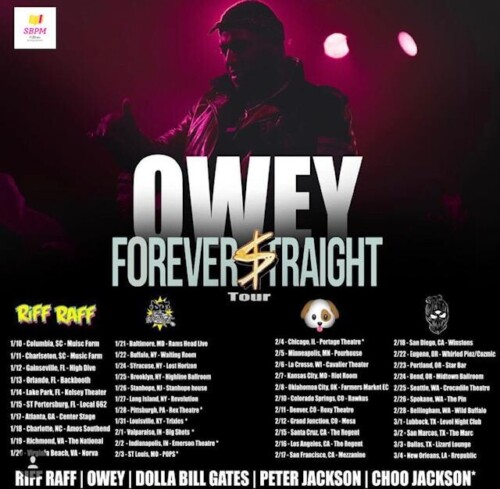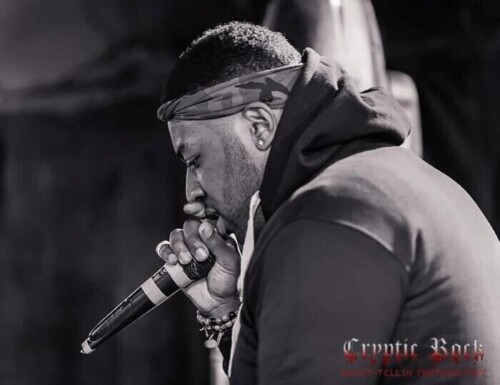 FOLLOW OWEY ON SOCIAL MEDIA & For Features, Collaborations, Press & Media Inquiries, Bookings and Business Inquiries:
IG: @therealowey
Email: [email protected]
Google: https://g.co/kgs/uGjGHg
Music Platforms:
© 2021, Kim Coco. All rights reserved.