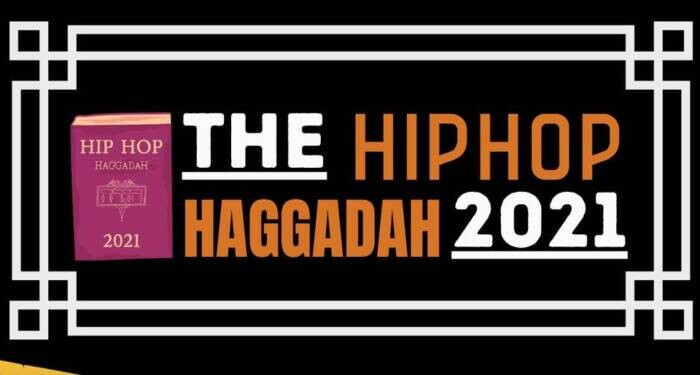 Rappers and Rabbis is a troupe of artists and scholars who have come together to reimagine the Seder experience through the lens of Hip Hop. Join Rappers and Rabbis for one of the many upcoming virtual opportunities to run through the 16-page Haggadah, before or on Passover. 
The sages teach that the role of the seder leader is to be the Master of Ceremony, The MC. She uses her Haggadah to elicit an interaction, especially with kids, so that each participant feels like he or she has personally come forth from Egypt, so that each participant feels like he or she has personally passed through enslavement into liberation.
Hip Hop is the idiom of the now. R&R Co-founder, Rabbi Adam Mayer, points out there is a natural synergy between Hip Hop and Judaism:
"As a spiritual teacher I want to be aware of effective ways to reach everyone including youth … What is popular in culture is indicative of how people tune in, what they engage with, what they get excited about and what they identify with. We want the Seder to be all those things. Hip Hop already has a reverence for words and a tried and true method of moving the crowd. So creating The Hip Hop Haggadah is both innovative and true to the Jewish tradition of finding ways to make ritual engaging.'
When you open up the Hip Hop Haggadah you are immediately met by five Hip Hop Rebbes including Purple Haze, Myster-E and, Text Rich Ali who break down core Hip Hop concepts by which the Haggadah is framed, "Tradition," "Battle Rap," "Cypher," "Celebration," and "Freestyle." 
Each chapter contains a collection of music videos as well as interactive activities. In Chapter One, we are introduced to the greatest rapper of all time, G-D, the one who created the Universe with 10 bars, the one who drops the ten most dangerous rhymes the universe has yet known in the track "The Days of Ten Plagues." 
Along with enjoying and learning from the half dozen original Passover raps that Rappers and Rabbis has sculpted and kiln-fired, seder participants get multiple chances to either rap their own responses of their feelings or read the existing responses as in the Ten Plague
Rap activity: 
© 2021, Seth Barmash. All rights reserved.