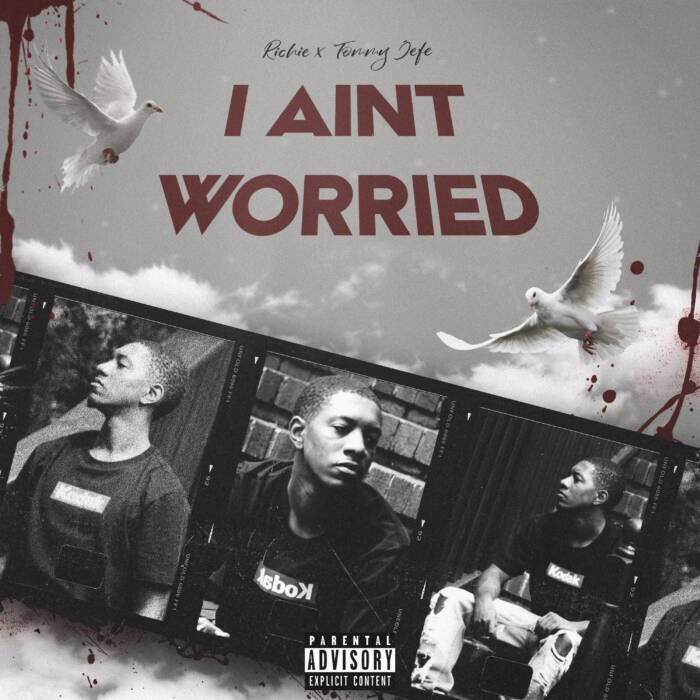 Written by: Julz Mancini
Richie has done it again! Recently releasing "I Ain't Worried" featuring Tommy Jefe, Richie has received an outpour of support from his fans. With a smooth beat that includes the melodic sound of a piano, the listener is immediately intrigued. Richie's delivery is filled with emotion, energy, and passion. The audience can certainly relate to the lyrics as the artists touch on topics such as trust issues, haters, and focus. 
"I ain't no sorry n**ga but I'm sorry. Lately I been moving like it's just me. Playing with me girl, you think sh*t's sweet. I gave you my heart. You ripped it into pieces."
Richie's fans have been heard reiterating the catchy hook as they move to the beat. This song can be played in the club, in the car, or as you are going through the motions seeking clarity. It is a versatile track luring in a diverse group of music lovers.
As the fans await another captivating project from Richie, they will undoubtedly have "I Ain't Worried" on repeat. Be sure to follow Richie on social media and stream his new music. Be prepared for more amazing music!
© 2021, Julzmancini. All rights reserved.