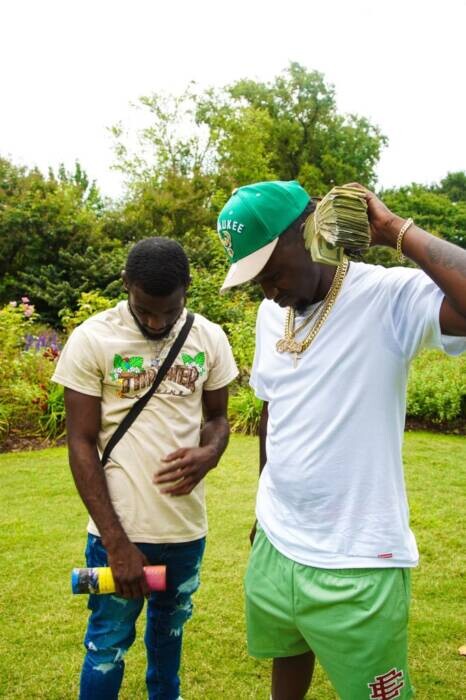 Rocksolid Ent is here with a collab tape from their artists Prince Marley, NSMG Truu, and many more. Creating music that is relatable to multiple age groups, these artists have found a way to make an impact on their fans and listeners. Going through real-life obstacles to get where they are at today, this team embodies hard work and dedication as a whole. Not letting small bumps in the road get to them, Rocksolid Ent is on its way to the top. Targeting an Urban audience, those who like hip-hop, R&B, rap, and everything in between, Rocksolid Ent's latest project "Too Much Heat: State of Emergency", does a great job combining all these sounds. Being in the studio together, these artists are able to bounce ideas off of one another. This tape was put together organically with each artist having a strong catalog of unreleased tracks. Releasing the songs together, Rocksolid Ent is looking to prove that their music is different from those in the New York music scene. Having multiple tracks on here with different genres and styles, this tape allows for many new eyes and ears to sit back and enjoy the music. Having a diverse team, allows Rocksolid Ent to be more creative with their music. Looking for a way to showcase the talent in their city, Rocksolid has put together this tape with all the artists they feel are making moves in their city.
Headlining this tape is presumably Rocksolid Ent's biggest artist, Prince Marley. Coming off a strong 2020 campaign, Marley wants to keep progressing. Putting out a hit single in 2020 as well titled "Too Old to Rap", Marley saw over 50,000 streams on all the major streaming sites. Back at it again, Prince Marley is here showcasing his talents as well as putting other artists from the label on.  Following up on this collection from Rocksolid Ent, we should see multiple videos released from the tape.
© 2021, Seth Barmash. All rights reserved.