Skinnyy Hendrixx is a rapper/producer hailing from Richmond, VA. With his unorthodox style and delivery, the budding star has been hitting stages throughout the East Coast getting his name recognition up. Now, he hits us with his full-length project, "The Smooth League Villian" and gets listeners more acquainted with his artistry.
Skinnyy says: "This album is an unabridged excerpt of my life given to you with futuristic and out-of-the-ordinary beats and rhymes cultivated in my home studio. Each song is literally a piece of me, so to say the least, I'm giving you all of me in this audio movie. 
Tracks 1-10 are illustrations of a perfect Hip Hop/Rap album filled with all the right ingredients to make a timeless body of work including select narration from Stretchington and Justin Guevara on tracks 1 and 2. On the other side, tracks 11-17 take the listeners through a bold grown, and sexy vibe with bone-chilling narration provided by Queen Daisy."
"The Smooth League Villain" is available now on all DSPs and you can look forward to more from the Virginia emcee soon. Press play below to listen and support his latest effort.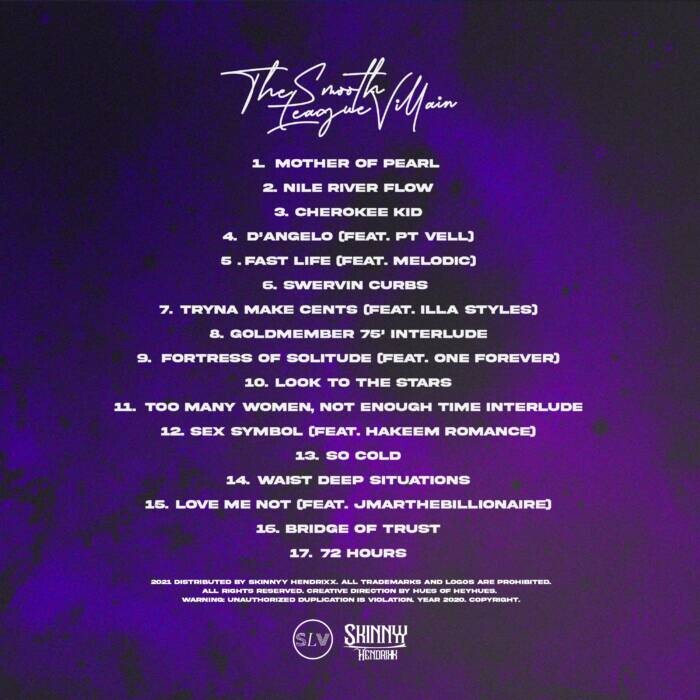 © 2021, Oktane. All rights reserved.