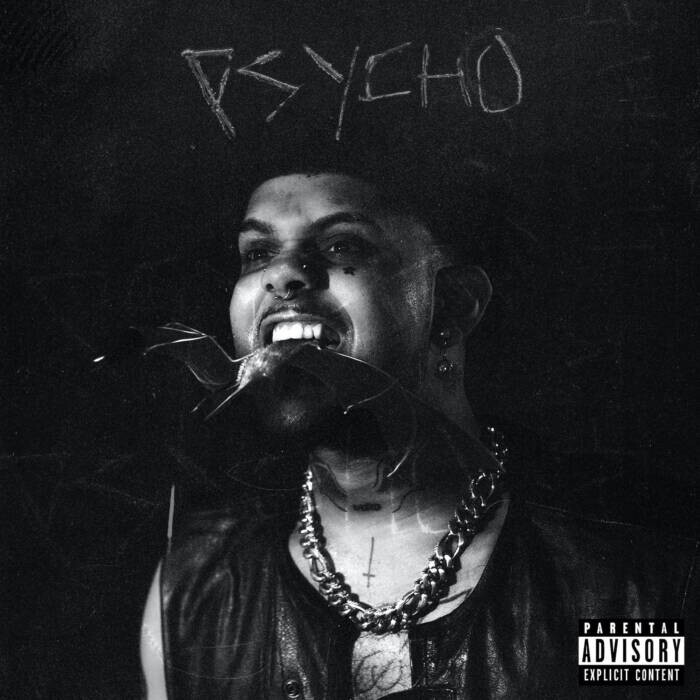 Smokepurpp is back with his latest video "We Outside" ft Lil Mosey – Watch Here! "We Outside" sees Smokepurpp on his laidback, California chillin steez, as he and Mosey ruminate on their favorite party activities. Purpp raps, "we outside every night til the sun comes up" as he and Mosey cozy up with some baddies at a backyard party, complete with a tiki bar and lots of champagne. Fun fact – the "We Outside" video was directedbyLil Mosey himself!
"We Outside" is the first track to come off of Purpp's PSYCHO (Legally Insane) EP, set to drop next Wed. 2/10 via Alamo Records! The 6 track EP is inspired by Purpp's long adoration for fast living rock stars – he even recreated Ozzy Osbourne's iconic bat moment for the EP cover (check it out below!). Titled after an urban legend about those who've taken more than seven acid doses in their lifetime (a total Purpp has long surpassed), PSYCHO (Legally Insane) gives the 23-year-old artist the opportunity to experiment with new flows and varied instrumental styles.
The Chicago-born, Miami-raised rapper and producer Smokepurpp has been one of the cornerstones of Florida's burgeoning rap scene since the release of his "Ski Mask" video in 2015. The buzz from the video and other singles with close friend Lil Pump culminated in a record deal with Alamo/Interscope Records and Travis Scott's Cactus Jack Records. The 21-year old Purpp quickly went to work, collaborating with Scott, Yo Gotti, Pump, and more. His debut release Deadstar spawned the gold-certified single "Audi" and generated features from The New York Times, Rolling Stone, Pigeons & Planes, XXL, Mass Appeal and many more. The follow up release, Bless Yo Trap, was a collaboration with Grammy-nominated producer Murda Beatz, boasted the standout single "123" and collaborations with Lil Yachty, Offset, and A$AP Ferg. 2018 has been a banner year for Purpp so far, thanks to his selection on the 2018 XXL Freshman list, the release of "Nephew," his Gold-certified collaboration with Lil Pump, which has over 100M streams across all platforms, and "I Love It," the Kanye West and Pump collaboration which Purpp co-wrote and debuted at number 6 on the Billboard Hot 100. After delighting his fans with Lost Planet EP in April, Purpp closed out 2019 with the highly-anticipated Deadstar 2. In 2020, Purpp released his latest project Florida Jit, with appearances from Lil Pump, Denzel Curry and more.
© 2021, Seth "Digital Crates" Barmash. All rights reserved.