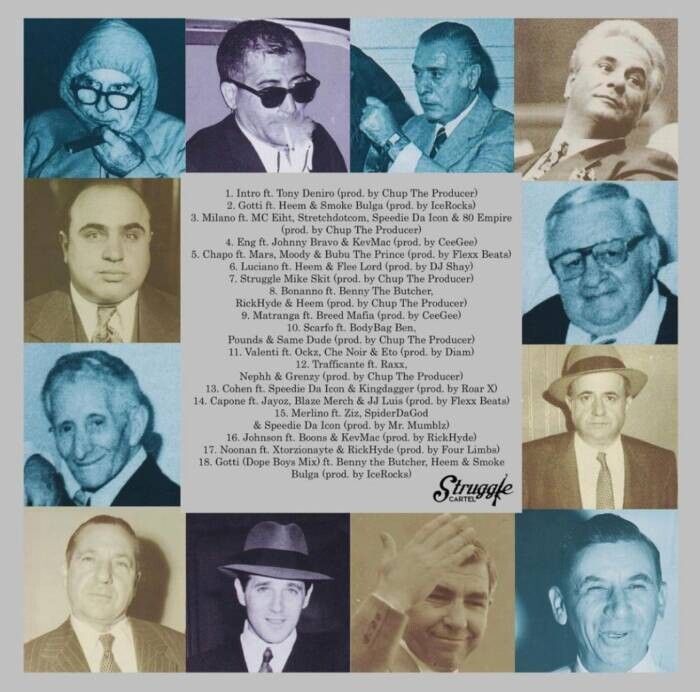 BY: KIM COCO
THIS IS WHAT NEW YORK HIP HOP SOUNDS LIKE! On July 23rd, Buffalo's legendary Music Executive, Producer and Entrepreneur STRUGGLE MIKE debuted his highly anticipated album entitled: "TIES" via Struggle Cartel. The 18 track album, which was executively produced by Struggle Mike features an All Star line up of Heavy Hitters on the tracks. Features on the project include artists like: Heem, Smoke Bulga, Stretchdotcom & Speedie Da Icon, Johhny Bravo, KevMac, Mars, Bubu The Prince & Moody , Heem,  Flee Lord, Benny The Butcher, Rick Hyde, Breed Mafia, Body Bag Ben, Pounds448, Same Dude, ETO, Ockz , Che Noir Raxx, Grenzy, Nephh, 80 Empire, MC Eiht Kingdagger, JJ Luis, JayOz, Blaze Merch , Ziz, Spiderdagod, Boons , Xtorzionayte, and Smoke Bulga. "TIES" includes producer credits by Beat masterminds like: The late DJ Shay, West Coast's Break Out Producer of 2020 Roar X, Diam, Chup, CeeGee, Mumblz, Diam , Rick Hyde, Four Limbs, IceRocks and Flexx Beats
STREAM THE ALBUM BELOW:
But this isn't the first time that Struggle Mike has been in the headlines. Buffalo's #1 Producer and Break out Music Exec/ Label Owner made headlines before after debuting his albums that quickly went viral: Ties, Great Escape, Wall, Nxt Up, Progress
"TIES" is his 5th and latest project released with fans calling the newest addition to his discography his best work to date. Immediately following the June 26 release of the project, both critics and fans gave the album stellar reviews. On each of his 5 albums, Struggle Mike hand- picked the artists who are featured. Check out GREAT ESCAPE BELOW!
"TIES" which is his newest installment, includes 18 Hit Singles with each named after a NOTORIOUS GANGSTER in history. Fan favorites from this project include tracks like "John Gotti", "Capone" "Chapo" "Milano" & "Cohen". Struggle Mike reportedly named the album TIES to reflect the parallels and irony between the Code of the Mafia and the Code of the Streets & The Family TIES that bind them together.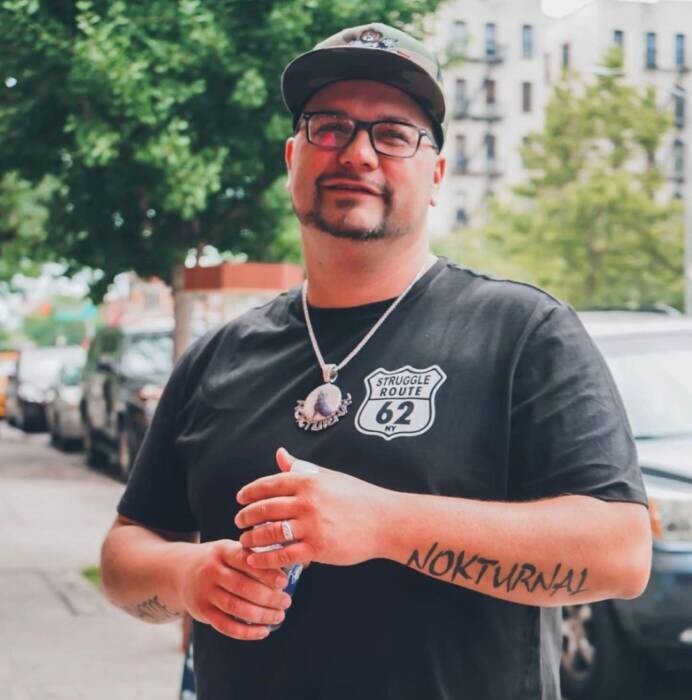 In addition to being the CEO of his own successful Buffalo based music label: Struggle Cartel, Mike is also the owner of his store: Struggle Compound: A Clothing Boutique, Barber shop & Music Studio in one: The new shop is located at 2400 Seneca St Suite 5 Buffalo NY. Struggle Mike has collaborated with artists like: Conway The Machine, TSU Surf, Benny The Butcher, Smoke Bulga, China Mac, Rick Hyde, 38 Spesh, ETO, El Camino, Fred The Godson (RIP), Eto, 38 Spesh, Che Noir, Hus Kingpin, 80 Empire, MC Eiht and many more.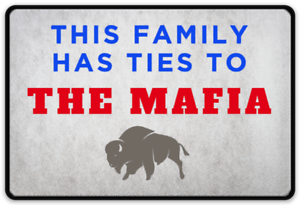 He has already World Premiered 2 hit singles off his latest album "TIES": STREAM THE ALBUM BELOW
https://music.apple.com/us/album/ties/1576224054
Track #2: "Gotti (Dope Boys remix)" featuring Benny the Butcher, Heem and Smoke Bulga
Stream the Song Below!
https://music.apple.com/us/album/john-gotti-feat-heem-b%24f/1576224054?i=1576224375
Track #6: "Luciano" featuring Flee Lord and Heem
Stream the Song Below!
https://music.apple.com/us/album/luciano-feat-heem-b%24f-flee-lord/1576224054?i=1576224668
On July 30th, Struggle Cartel also Debuted the Official Music Video for Track #9 Struggle Mike x The Breed Mafia – Matranga (New Official Music Video)
But he's not done just yet. Struggle Cartel also have videos in the works that are expected to drop soon for Track #15 Merlino – feat. Ziz , Speedie Da Icon & Spiderdagod – prod by Mumblz
FT, And Track #18 John Gotti Dope Boys Mix–Ft.Benny the Butcher, Heem B$F & Smoke Bulga – prod. by Ice rocks. Stay in tune with Struggle Mike to never miss a beat.
FOLLOW STRUGGLE MIKE ON SOCIAL MEDIA & For ALL INQUIRIES
Store: (716) 800-7350
Instagram: @StruggleMike716
Website: https://strugglecartel.com/
Facebook: Struggle Clothing Fashion & Footwear
YOUTUBE: https://music.youtube.com/channel/UCNn4DVsZSIWquuDN76yYwfA
Official Struggle Clothing Online Boutique: https://www.StruggleClothing716.com/
To Book Studio Sessions, video production, Low rider car rentals – @StruggleMike on Instagram Struggle Clothing Records: https://ffm.to/strugglemike
Stream Struggle Mikes Music: https://linktr.ee/Strugglemike
© 2021, Kim Coco. All rights reserved.