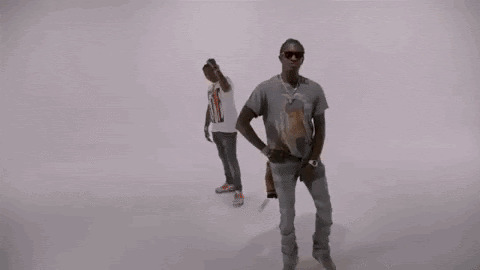 Today, Trapboy Freddy releases a new music video for "Freddy" featuring Young Thug off of his recently released mixtape Distractions. The two rappers link up for a high-energy video and trade bars on the up-tempo beat which has an undeniably addictive sound. The visual's red hues and cameos from the famous Freddy Krueger mask are an ode to Freddy's rap moniker and the song's title.
The "Freddy" video comes on the heels of Trapboy Freddy's newest mixtape Distractions. For the tape, the Oakcliff native teamed up with fellow Dallas-bred rappers Hotboy Star, Young Nino, Smurf Franklin and Yella Beezy for "Oakcliff"— a nostalgic track honoring the city that raised them. To continue this tradition of putting on for his city and state, he came back with "Buss It Open" featuring 2021 XXL Freshman Lakeyah with its catchy hook and subtle nod to Dallas legend Lil Wil in the lyrics and track name. In between these releases, he delivered singles like "Hypocrite" and "Laugh Now" which displayed Freddy's poignant storytelling abilities as he reflects on recent events leaving fans to draw their own conclusions. Freddy continues to drop Texas heat and shows no sign of slowing down anytime soon. 
© 2021, Seth "Digital Crates" Barmash. All rights reserved.