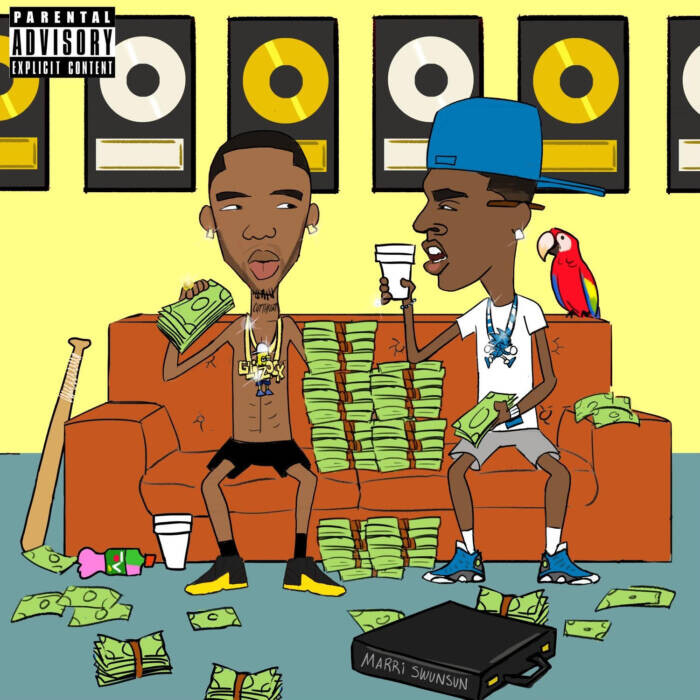 Young Dolph & Key Glock are rap's most in-demand twosome. Tomorrow, the Paper Route EMPIRE rappers officially announce Dum and Dummer 2, their second full-length collaborative album and the follow-up to 2019's Dum and Dummer, which peaked at #8 on the Billboard 200. Dum and Dummer 2 finds Dolph & Glock operating at an even higher level of craftsmanship, charisma, and luxury. The two rappers–and blood cousins–often seem like two halves of the same brain, each seamlessly picking up threads and finishing lines that the other leaves off. And the album artwork? Iconic on it's own.
To celebrate the announcement, the pair share "Aspen," a new music video and single that is icy in all senses of the word. It's a master class in flexing, with Dolph and Glock posted up in the ritzy mountain town, Dolph even using "Colorado," as an adlib. 
"Aspen" is out now: https://music.empi.re/aspen
Dum and Dummer 2 pre-order: https://music.empi.re/dumanddummer2
© 2021, Seth Barmash. All rights reserved.