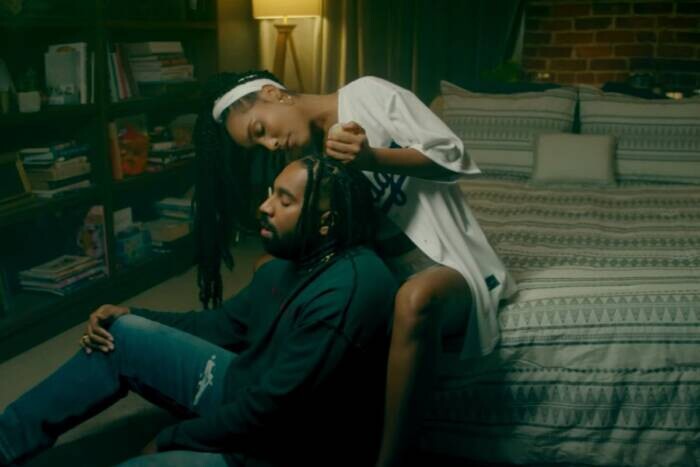 This year, DIXSON started off with a bang, with the release of DARLING, which included seven tracks. A standout from the EP was "Yours," which was assisted by India Shawn. Now, they are back with an amazing video that aligns with the passionate subject of the song.
The video was directed by Michelle Parker, and it juxtaposes colored shots with black and white clips, while mostly demonstrating certain non-sexual signs of intimacy between the two of them, presumably in Shawn's residence. It is also seen in the video that other men are busy looking for Shawn's attention, although DIXSON ends up winning her heart.
DIXSON took to a press release to delve into the concept behind DARLING, which is a self-described "open letter to women":
Apart from "YOURS," DIXSON released another video from the project for "KREAM," which is a smart flip of a Wu-Tang Clan classic showcasing him as a dry cleaners' manager, as various women come and go out. 
© 2021, The Millennial General. All rights reserved.