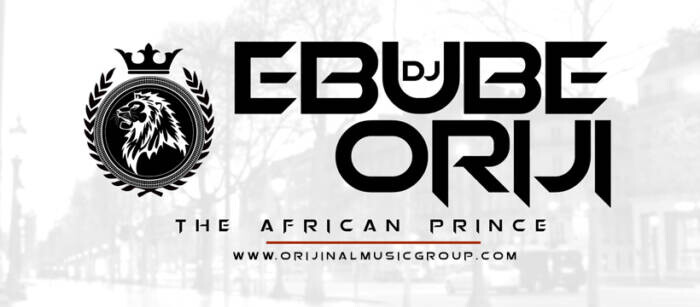 Orijinal Music Group aka OMG, serves the original, holistic, and fanbase development of young artists building their empires from the ground up. Not only do they foster artist management, sound engineering, music production, and global event curation but also the imperative importance of ownership in the music industry. Investing time and resources into these essential tools proved worthy, as one of their recording artist: Che is a 2021 Grammy nominee for a feature and songwriting in Maxi Priest's album entitled: It All Comes Back to Love. Orijinal Music Group, defies the industry standards by effortlessly connecting and empowering the art, the artist, and the business, simultaneously.
DJ Ebube Oriji, is a well-rounded mogul from Trenton, New Jersey, who has continuously encompassed undying passion, achievement and determination in his work, from the start. OMG is a multidimensional subsidiary of Orijinal. OMG was launched as a partnership between DJ Ebube Oriji and his brother DJ Chi Oriji. Since 2004, DJ Ebube has been relentlessly committed to the entrepreneurship lifestyle and the music scene. From spending countless hours mixing & mastering on a production programs called Nero and Fruity Loops to then DJing & curating the most well-versed worldwide events, and now co-owning a culturally diverse corporation, DJ Ebube Oriji continues to raise the bar.
With a combination of unmatched work ethic and profound connections in entertainment, DJ Ebube Oriji has skyrocketed into one of the top DJs in the world. His grind in and out of the studio and in the public eye consistently resembles resilience, purpose and achievements. Naturally inspired by the raw nature of innovation and service, DJ Ebube is infatuated with making his original mark within every industry he taps into. The mastering of DJ Ebube Oriji's keen skills, rich talents, and innate trailblazer mentality, has seamlessly placed him as none other, then the perfect example of an international icon.
Grammy nominated songwriter, Trap&B artist, singer, producer and recent college graduate; Che is ready to make his official commercial debut. Born in 1996 in New York and raised in New Jersey, Che has always been musically inclined. Singing since the age of three, Che grew up performing with his siblings, all of whom are musicians, and father, the legendary Maxi Priest. With a sultry yet upbeat mix of R&B and Trap, Che has drawn comparisons to artists such as Bryson Tiller and Torey Lanez. Still, it's his playful melodies and metaphorical ability that make him unique. No stranger to featured appearances, his vocals have been featured on songs with Freddie Gibbs and Bounty Killer, and he's lent his writing skills to big-name artists such as Pitbull and Bruce Springsteen with a host of collaborative projects yet to be released. Though Che has been surrounded by musical genius his entire life, he credits all of his accomplishments to getting it off the muscle.
Che's exploration of his musical identity started with battle rapping. Desiring the appeal of wider audiences, Che began to toy with the fusion of Rap and R&B to create what he calls Trap&B. Starting with the release of a remix of Ella Mai's debut song "Trip" in 2018, he quickly became a phenomenon on the Philly club and radio scene, launching his streaming and Soundcloud views to well over half a million. After a string of small performances and releases, Che began to garner local radio stations' attention. In the second half of 2018, after the original release of his single "Set the Tone," the song landed a spot on BOOM 103.9, and Che went on to win the title of Boom Philly's Up Next Artist of 2019. Since the competition, he's opened for Meg the Stallion, Summer Walker, MoneyBag Yo, and the Citygirls.
Building off of this momentum, 2020 has been all about perfecting his craft. After graduating from Temple University with a degree in mechanical engineering, Che is now revving up for his potential GRAMMY win and the 2021 release of his first official project, "She Chose Me." Long overdue, the EP, which includes singles "Toxic Ways ft. Freddie Gibbs" and "Running My Mind." The project is a compilation of sultry love ballads and angsty club vibes. On the surface level, what appears to be the story of a rollercoaster romance of two people acts as a metaphor for Che's personal journey of his fans "choosing" him as well as finally choosing himself. Two years in the making, "She Chose Me" is the culmination of everything Che is and everything he has yet to become.
© 2021, Seth Barmash. All rights reserved.