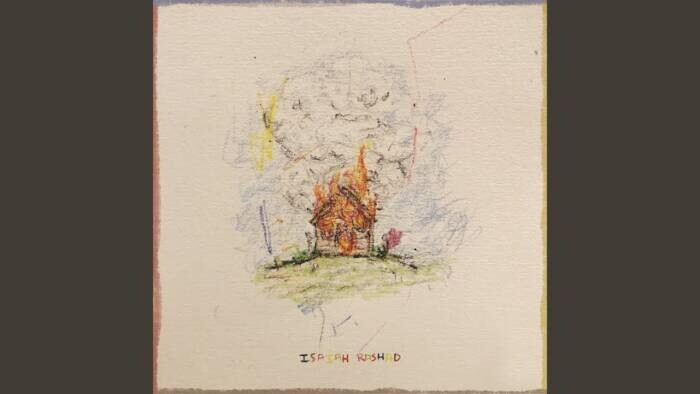 A month ago, Isaiah Rashad released his sophomore album The House Is Burning, which includes 16 songs and guests such as SZA, Jay Worthy, Duke Deuce, Jay Rock, Smino, 6LACK, and more. Despite its low popularity, the project ended up being a commercial success for the Tennessee star, landing him his first entry in the top ten of the Billboard 200 after selling 41,000 album equivalent units in the first week.
The House Is Burning rapper Rashad releases today a new visual for "From The Garden," a Kal Banx-produced track featuring Lil Uzi Vert, the perfect companion for a tune about young artists living recklessly:
From The Garden comes with an accompanying video shot by Omar Jones, which typically mixes gray-scale shots with color shots. The video is centered on Rashad taking a walk through a busy street, which is filled with lines of people waiting for a club, police brutality, convoys of four-wheelers, and other signs of disorder. The rapper makes his debut on, presumed to be, one of the mentioned bikes, and takes part in a number of dope events alongside Rashad in which women twerk around him.
Rashad's official debut project The Sun's Tirade hit store shelves in 2016. His latest effort, The House Is Burning, comes after that project. The release featured 17 tracks and contributions from SiR, Kendrick Lamar, Zacari, Lance Skiiiwalker, and Kari Faux. Additionally, The Sun's Tirade hosted classics tracks like "4r da Squaw," "Free Lunch," and "Park." 
© 2021, Jonathan P-Wright. All rights reserved.