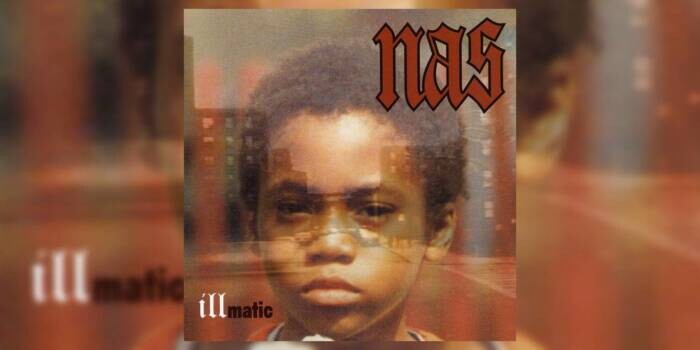 Nas, joins Janet Jackson, as new inductees to the National Recording Registry. For the Queensbridge legend, his iconic album "Illmatic" earns its flowers as the Library of Congress announces the news and dubs the recording as "audio treasures worthy of preservation for all time based on their cultural, historical, or aesthetic importance in the nation's recorded sound heritage." 
Congrats Nas!
"Illmatic" dropped in 1994, nearly 30 years ago, and is considered a classic amongst Hip Hop heads. And there's no debating that. Marking Nas' debut, "Illmatic" can safely be dubbed as one of the greatest Hip Hop albums of all time. DJ Premier, Large Professor, Pete Rock, Q-Tip and more leave their musical mark on the album, providing the perfect soundscape for a young Nas.
Congrats, Nas! 
Take a look at the full list of selections below.
National Recording Registry Selections for 2020

Edison's "St. Louis tinfoil" recording (1878)
"Nikolina" — Hjalmar Peterson (1917) (single)
"Smyrneikos Balos" — Marika Papagika (1928) (single)
"When the Saints Go Marching In" — Louis Armstrong & his Orchestra (1938) (single)
Christmas Eve Broadcast–Franklin D. Roosevelt and Winston Churchill (December 24, 1941)
"The Guiding Light" — Nov. 22, 1945
Odetta Sings Ballads and Blues — Odetta (1957) (album)
"Lord, Keep Me Day by Day" — Albertina Walker and the Caravans (1959) (single)
Roger Maris hits his 61st homerun (October 1, 1961)
Aida — Leontyne Price, et.al. (1962) (album)
"Once a Day" — Connie Smith (1964) (single)
Born Under a Bad Sign — Albert King (1967) (album)
Free to Be…You & Me — Marlo Thomas and Friends (1972) (album)
The Harder They Come — Jimmy Cliff (1972) (album)
"Lady Marmalade" — Labelle (1974) (single)
Late for the Sky — Jackson Browne (1974) (album)
Bright Size Life — Pat Metheny (1976) (album)
"The Rainbow Connection" — Kermit the Frog (1979) (single)
"Celebration" — Kool & the Gang (1980) (single)
Richard Strauss: Four Last Songs — Jessye Norman (1983) (album)
Janet Jackson's Rhythm Nation 1814 — Janet Jackson (1989) (album)
Partners — Flaco Jiménez (1992) (album)
"Somewhere Over the Rainbow"/"What A Wonderful World" — Israel Kamakawiwo'ole (1993) (single)
Illmatic — Nas (1994) (album)
"This American Life: The Giant Pool of Money" (May 9, 2008)
© 2021, MariaMyraine. All rights reserved.