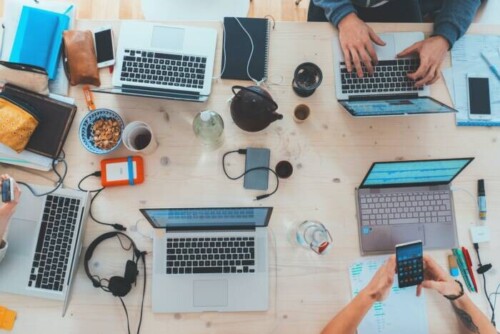 Are you a music producer looking to start a beat selling website? There are many companies and creators who want to purchase new beats to help their product or content shine. Therefore, you can make good money doing this.
Nonetheless, creating a website can be a daunting task. This article will help you cover how to build a beat selling website.
Steps on How to Build A Site To Sell Beats
Consider your options and make some beats
You have a great idea of building a beat selling website since it is not a task for everyone. There are several websites that you can use to sell your beats. These can be a great opportunity and a good starting point for beginners with or without experience.
Building a website for beat selling is a task for music producers that have made a name for themselves or those who are trying. You need to have some beats to sell. It would be absurd to create a beat selling website without having any beats to sell. And this can be time consuming to build a full catalogue of beats. Therefore, do not rush to build a website.
Just making music is not enough. You will also need to protect it with copyright, otherwise selling your music will not be a success. Once you have all this, then you can create a beat selling website.
Pick A Web Hosting Company and Choose A Domain
Choosing a web hosting company is essential if you are ready to build a beat selling website. A web hosting company rents a web server for storage of a website. Also, it is responsible for maintaining the web server 24/7, making it important to ensure that you choose the right hosting company. This is because the choice will directly impact the performance of your website.
You will be required to pick a domain name, that is, the URL of your website. Ensure that the domain is short, easy to remember, and reflects on what the site is about.
Choose A CMS
In this case, the CMS is WordPress. This can easily handle audio files and sell products. WordPress can do everything and performs perfectly. It is beginner-friendly and thus you will not need any knowledge in coding to create a website on WordPress. The themes and plugins that you install will do the heavy lifting.
As a producer you will need a music producer wordpress theme that is tailored to meet your needs. These music website templates are perfect to set up your beat store in minutes without any technical knowledge. You can get your store ready within minutes and start selling.
Choose a Theme and Install Plugins
A plugin is a small software package, which adds specific features to your website. You can install it if it adds the features you want and delete it if you do not need it anymore. Since you will be selling beats on your website, make sure that you install a plugin that supports audio files and sells products.
On the other hand, a theme is a collection of templates and stylesheets that determine the appearance of your website. You will find many music producer WordPress themes that you can customise to add your own touch to the design of your website.
Get the Word Out
Once the website is set up, you can now spread the word about it. You can utilise social media such as Twitter, TikTok, Instagram, and Facebook. All these support audio sharing, making them a great way of sharing demos of your work. You can also create a YouTube account and use it as a marketing tool where you can add links to your WordPress.
Bottom Line
In reality, building a website to sell beats is not different from building a regular online shop. The difference is that you need to create the beats, which can be a complicated process. However, WordPress makes the process easy and quick.
Keep in mind that the hard part will be finding customers since there is stiff competition. Being unique in all aspects will give you a competitive advantage.
© 2022, Tedfuel. All rights reserved.