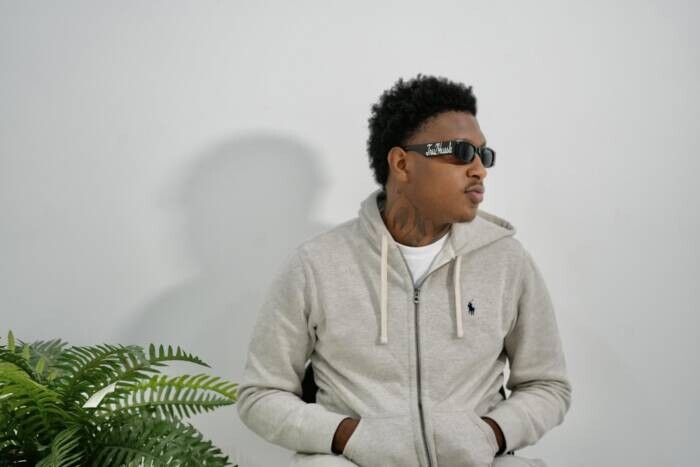 Emerging Hit House Entertainment signee Thrill has been working and executing all of 2022, and is surely ready to set the tone for the top of the year. From being signed to Hit House Entertainment in November of 2022, and touring with Rod Wave himself as well to tie out the fourth quarter of the year, the Athens, GA native is surely on fire. Delivering a unique flow and melodic twist, his catchy lyricism is more like story-telling, creating a unique realm for his listeners to attach, enjoy and visualize. By way of his original talent and authenticity, Thrill's fanbase has been expanding day-to-day, and the new year has so much more room to grow.
Between his singles "Taliban" and "Long Way Home", alongside his conjoint projects Mama's Worse Born + Mamas First Born, the rising Hit House Entertainment star has been releasing all hits and no misses this year, and even released some quality visuals to match.
The rising emcee began his career at the age of 14, but has had a passion for creating music since he was cognitive enough to remember. The last seven years have all been very transitional for Thrill, as his discography evolves and improves. Surely onto a solid path to becoming a household name in the music industry, Thrill's supporters and new listeners can definitely expect new treats in little to no time. For those new to Thrill, be sure to follow his journey alongside his team over at Hit House Entertainment, and take a listen and hear some recent heat below:
© 2022, alanna. All rights reserved.