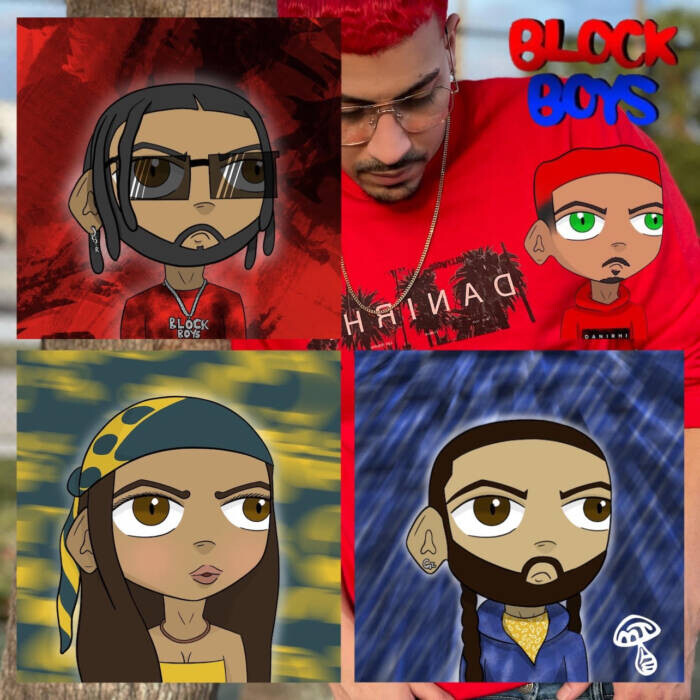 Rafael Rodriguez, a recording artist better known as 5reen3y3z(Green eyes) is known for his unique flows and social media presence. He is releasing a NFT project called The BLOCKBOYS, which is short for BLOCKCHAIN BOYS.  This project will be released on the opensea platform; Ethereum network. Green eyes began catching admiration with his single "change" reaching 38k streams on Spotify and over 100k streams across multiple streaming platforms.
         With NFT being a big wave, he decided to link with a digital artist @mushtune in order to create urban/hiphop based avatars that will enter the Metaverse.  5REEN3Y3Z is ready to take over the NFT game with this project. "The exciting thing about this project is that it will help the community!" Stated by 5reen3y3z in a recent press release.  2% of the gains created by the project will go back to the community, while developing a DAO(Decentralized autonomous organization), educational classes and real estate owned by The BLOCKBOYS community, in the Metaverse.
Avatar and accessory exchanges will be available via web3.  "Music made this possible."  "The networking, the business opportunities, and the supporters, it's more than you can imagine."  "I am truly blessed."
Instagram.com/5reen3y3z
Twitter.com/5reen3y3z
© 2022, Seth Barmash. All rights reserved.