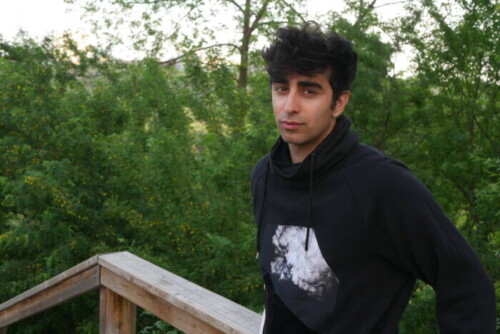 780.Masochist is an artist and songwriter with a direct and one-of-a-kind focus on making music that blurs the lines between different genres. These include R&B, hip-hop and even some reflective, melancholic tones with a different vibe. The artist's work is a balanced crossroads where all of the above meets, going for a very textural and almost introspective tone. His most recent release, "Jeevan Eik Hai ایک زندگی ہے," is a perfect example.
In addition, the production quality lends the song an aura of credibility and professionalism. The aesthetics of the recording are a perfect match with the mood of this release. "Jeevan Eik Hai ایک زندگی ہے" feels very genuine, and it stands out as an authentic portrait of 780. Masochist's artistic vision and personality overall. Itis highly recommended to fans of artists such as Juice WRLD, XXXTENTACION, Brevin Kim, Travis Scott and Joey Bada$$, only to mention a few.
Find out more about 780.Masochist, and listen to "Jeevan Eik Hai ایک زندگی ہے". This release is currently available on digital streaming services.
Listen on Spotify:
https://open.spotify.com/track/1HwSCsTVBAEwjCveAdbc00?si=62251695fc4b4443
Follow on Instagram:
https://www.instagram.com/780.masochist/?hl=en
© 2022, Logan. All rights reserved.