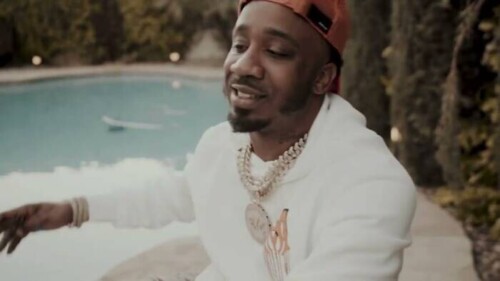 The fourth instalment of Benny The Butcher's Tana Talk series, released in March, featured 12 songs and was contributed by artists such as Boldy James, J. Cole, Stove God Cooks, 38 Spesh, Diddy, Conway The Machine, and Westside Gunn. He recently dropped a visual for his standout track, "Super Plug," produced by Alchemist. The track is filled with the colorful street tales for which he's known:
A clip from "Super Plug" that was directed by CMDELUX shows Benny The Butcher relaxing at his house, both in front of the pool and next to a white Rolls Royce. Additionally, he can be seen hanging out with his crew and performing on stage before a packed audience.
As mentioned in the previous interview, Benny The Butcher took to social media to speak on the recent tragedy that has struck his hometown, offering support to those in need:
We've got homeboys who lost their parents and their mothers. This ain't no joke at all. Where are y'all going with Griselda? Hold it down, just like we held it down with our community. People need to realize that we live in the same community as before, still in Buffalo. This community is going to stand by us."
© 2022, Derek Charles. All rights reserved.