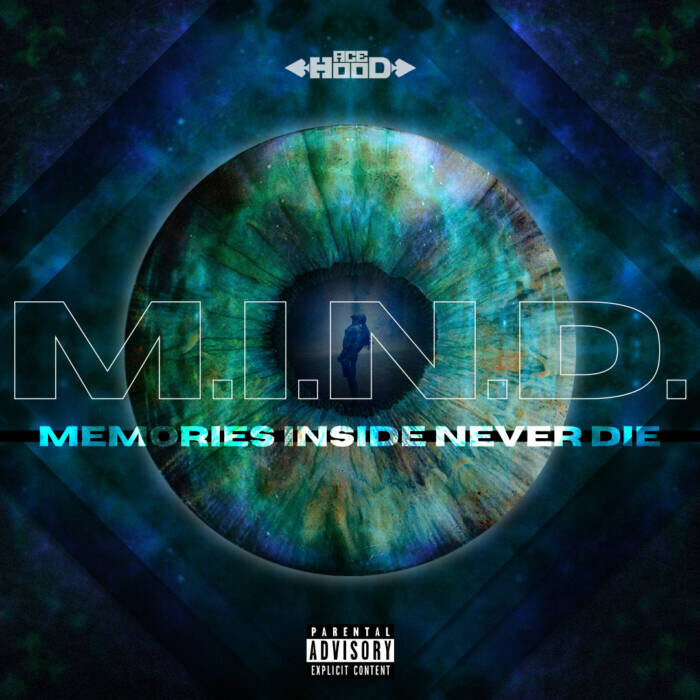 With his razor-sharp wit, unflappable sense of self, and a fresh, focused vision, Ace Hood is captaining his own ship with confidence and clarity. Years of focused introspection and dedicated self-improvement have helped Ace develop a refined ethos, which bleeds through every bar of his new EP, M.I.N.D. (Memories Inside Never Die) available now via Hood Nation/Empire.
"The title Memories Inside Never Die represents the moments and experiences that have shaped and molded how I view the world, both good and bad," says Ace Hood. "If we don't heal our self-limiting thoughts and beliefs, those memories will never die. Memories that stuck with me the most are the ones where I learned profound lessons or came to a realization about myself–growing up as a dark skin kid, being an average student, my father not being around, all of that brought me great pain. But eventually, I started to challenge my thoughts and beliefs, and developed a better understanding of myself."
Featuring recent singles like the boldly aspirational, "Glory," and the glowingly self-assured, "Little Light," M.I.N.D. marks a fresh, new start for Ace. Enlisting fellow independent veteran and outspoken activist Killer Mike for the project's sole feature, the project is animated by a clear social message that dissects the mentality required to triumph over personal and generational trauma. Whether he's celebrating the spoils of his hard-earned self-sovereignty as an artist on tracks like "Living Legend," or grappling with long-standing structures which serve to deny him that autonomy as a black man on songs like "Free," M.I.N.D. serves as Ace's testament to the universal truths found only by looking inward.
Amid a career highlighted by gold and platinum plaques, Top 10 albums, and A-list collaborations, Ace Hood solidified his legend as the first rapper from Broward County, FL, to reach national prominence, paving the way for artists like Kodak Black, YNW Melly (about whom Ace Hood narrated a podcast), and more. This new path was not easily forged for Ace, who made immense personal sacrifices to invest in himself while reinventing his artistry. Ace's journey to inhabit his new self began with his physical and mental health–he devoted himself to training (he started a supplement brand called Ace Blend to help people realize their gains), meditation, family time, and self-love. Though there were some bumps on his road to self-reliance, Ace always knew he was on the right track. "I am in a space where I'm creating the best music of my life," says Ace. The success of his 2020 album, Mr. Hood, and its hit single, "We Ball" (75 million streams), have proven that statement, and this year, he's on a mission to sustain, even grow, his independent empire.
"Knowledge is power," asserts Ace Hood. "The key is to work together to further each other. I speak on a human level because at some point I, or a loved one, have been affected by the issues I speak about in my rhymes. I believe people need a fearless representation of what these issues look like."
Stay tuned for much more music and mindfulness from Ace Hood in 2022.
Buy/Stream M.I.N.D. (Memories Inside Never Die): https://music.empi.re/mind
© 2022, Seth "Digital Crates" Barmash. All rights reserved.