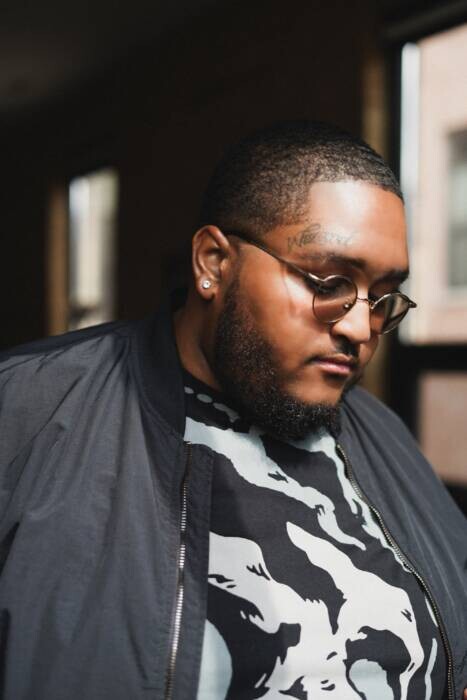 The magic behind the boards is a super important piece to the puzzle when it comes to any record, and bubbling Chicago native OzOnTheTrack is definitely pushing the culture forward with his sonic ear and skill. Raised in a musically rich city, the rising creative always had a knack for production, songwriting, and engineering — so it comes to no surprise that he'd eventually develop a household name in the music business.
With an interest sparked for production in his childhood, OzOnTheTrack got his start in the 8th grade by monitoring the sound system at his church. He eventually received FL Studios as a gift so he could perfect his newfound skill and it was clearly the perfect choice. Between navigating himself through the software, surfing through YouTube, and sparks of inspiration from watching creatives like Kanye West, Timbaland, Southside and others, he stayed consistent with his passion.
He officially began to shape his hobby into a full-time career at the end of his teenage years, celebrating his first notable placement with Ravyn Lenae in 2015. He also partnered with Chicago-based production company ATS (At The Studio) around this time, and his pace picked up hastily. Fast-forward to 2022, OzOnTheTrack has built a stellar discography that has only been in expansion day by day. He began to lay placements for a plethora of Chicago artists and beyond, like G Herbo, Lil Durk, Queen Key, and others — with his work ethic speaking for itself.
Most recently, supporters and newcomers can spot his tag on G Herbo's Survivors Remorse album, with tracks like "Shordie", "No Guts No Glory", & "4 Minutes of Hell, Pt. 6" and a hand full of others. The album entered the Billboard 200 in the Top 10, going to show the magic OzOnTheTrack brings to the table. Be sure to check out his discography here. 
© 2022, alanna. All rights reserved.