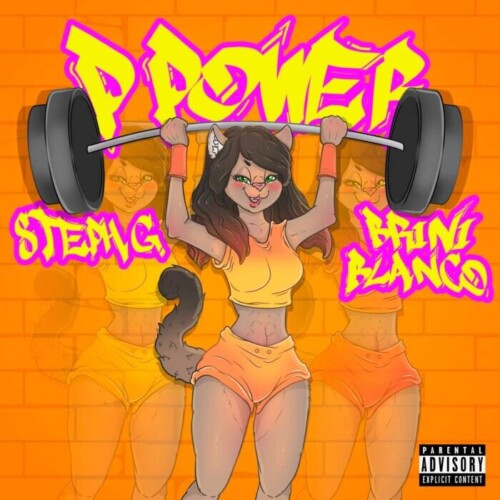 New York, NY – Brooklyn rapper Steph G is set to release her new music video, "P Power," on October 13th, celebrating her birthday. The song features Brini Blanco and samples SNAP hit song "I've Got The Power." The track is an empowering song; she tells women to use their femininity to get what they want. She's calling for women to stop competing with each other and work to build their brands.
Steph G's rap skills are showcased with a few punchlines and a relaxed flow that allows the lyrics to complement the beat. The song features fellow rapper Brini Blanco, who flows well with the rhythm. Her verse speaks about the things she's been able to inquire about using her lady parts.
Steph G gets creative in the video. A guy dreams of a steamy, hot, seductive workout amongst women. You can see the man wake up at the end of the video, seemingly confused.
A 90s gym aerobics class inspired them. The looks included crop tanks, bras, high-waisted leggings, bright neon-colored leotards, long nails, and big earrings.
Steph G, a Brooklyn native, has been consistently rapping and creating music for a few years. She likes to have music and show off as much of her personality as possible. She is not afraid to be seductive and uses all her assets to appeal to her audience. She puts a lot of work into her visuals to ensure the song's story is being told correctly.
Steph G and Brini Blanco collaborated with Gerard Victor to direct the nostalgic video. Click to view: Pussy Power.
In Addition, Steph G's KPIs are as follows:
Youtube: 750K streams
Apple Music: 11K streams
Spotify: 265K streams
Instagram: 223K followers
Be sure to follow Steph G on social media and check out her new release! She has more coming! Get ready for more great content from this phenomenal artist. She always keeps her fans on their toes!
© 2022, Julz Mancini. All rights reserved.