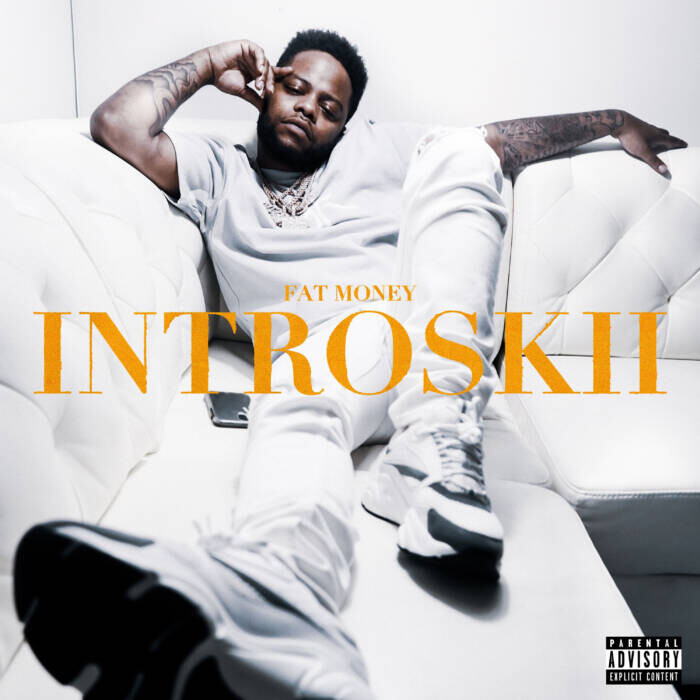 Fresh off the tails of a rebuild, a rebrand, and a revitalization, Fat Money (fka Ty Money) stands at the precipice of a brand new era. The Harvey, Illinois, born-and-raised rapper became a staple of the Chicago area with his wit, grit and wordplay, and now he's ready to show that he's leveled up in ways that even his most dedicated fans are only beginning to take note of. Today, Fat Money puts fans and the world on notice with his new single, "Introskii."
The single sees Fat Money glide over a high-energy Cardo Got Wings instrumental, reflecting on his past and pouncing on the future that's within his grasp as he flaunts the whimsical wonder of his pen, rapping, "Some nights, I be on some other s***, spit on your lil baby brother s***/Kidnap your mother s***, Lethal Weapon, Danny Glover s***."
Since receiving cosigns from Kanye West, who he's been writing with for Donda 2, Pusha T, and Antonio Brown, the industry is taking note of his ability to go bar-for-bar with the best in the game, as he's done over the past year. With his recent mixtape, Disruptive, the artist flexed his lyrical muscles over well-known beats, ranging from Young Nudy's creeping "Mini Me," to fellow Chicago rapper Chief Keef's fierce "Harley Quinn," to Beanie Sigel & Jay Z's classic soul-sampler "It's On." With a career's worth of momentum behind him, and an album on the way, Fat Money is ready to ascend to his rightful place among rap royalty.
Born and raised in Harvey, Illinois, an exurb 30 mins south of Chicago, Fat Money has built a loyal following since emerging onto the scene in 2011. He earned critical acclaim for his mixtape series Cinco De Money, a dark and dense project that delivered street-level stories about his hometown which he released every May 5th for 6 years straight. Armed with a new name, new management (SALXCO), new label (EMPIRE), and new vigor, Fat Money is ready to disrupt old patterns and put the industry on notice—there's no stopping his takeover.
Stream "Introskii": https://music.empi.re/introskii
© 2022, Seth Barmash. All rights reserved.