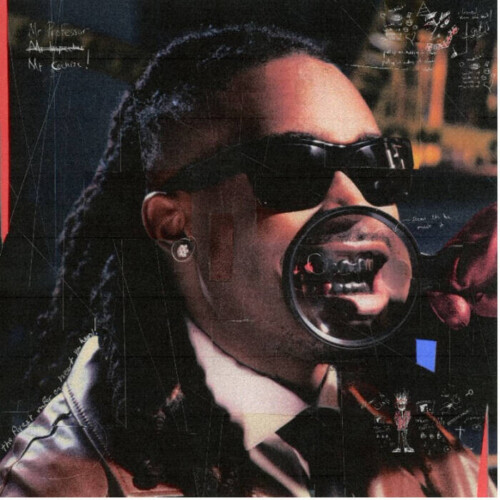 With a wide-ranging experimental taste and talent to match, Florida emcee Cochise occupies an artistic universe that is entirely his own. Sharing a collection of spitfire verses and otherworldly rap songs, the 24-year-old shares "THE INSPECTION', his most accomplished full-length album to date. As an expansive effort that alternates between buzzing synth melodies and distorted 808s, THE INSPECTION finds the emcee reconciling his life as a rising hip-hop star as he reaches new heights with superb production and unapologetic bars.
The new album allows Cochise to embrace an exploratory attitude that's reflected by his creative & imaginative album cover. Cochise produced or co-produced most of the songs on the record and worked with his frequent collaborator Chivalry to bring the songs to life visually including the incredible new video for "FINALLY" and previously released "TURN IT UP". Featuring star-studded guest appearances from Chief Keef and Young Nudy, THE INSPECTION is available everywhere via Columbia Records.
"I was listening to a lot of music, well-constructed albums, albums that have a meaning to them, and realized that I wanted to take my music to a serious level," says Cochise. "Rather than making music anyone can listen to or filler music, I wanted to make real music, something people would recognize and consume" when discussing the new album.
THE INSPECTION capitalizes off the momentum generated by Cochise's success of 2021, in which he made major moves that helped him grow his audience to more than 5 million monthly listeners on Spotify. As one of XXL's newly named 2022 Freshman, Cochise earned his first PLATINUM plaque and Billboard Hot 100 for "Tell Em" with $NOT racking over 31 million video views on the Cole Bennet-directed visual. Cochise showed off his live performance chops supporting Aminé's Best Tour Ever tour, doing 16 dates across the US and at festivals like So What! Festival and Lyrical Lemonade's Summer Smash. In 2021, Cochise made his mark with his album Benbow Crescent, home to singles like "SANJI", "Plasma", and GOLD-certified hit "Hatchback".
Along with THE INSPECTION, Cochise releases a new line of merchandise which includes multiple goodies and t-shirt designs. Fans can purchase the new merch at https://cochiseofficial.com in the coming weeks, and follow Cochise on socials for release dates.
With THE INSPECTION on the way, Cochise is on the slate for reaching yet another level of artistry and stardom this year. Keep an eye on the young rapper as he continues to evolve into an icon on his own uncompromising terms while hitting the stages this year for Lollapalooza, Fvded In The Park, Last Big Party, Life is Beautiful, Ilesoniq and Firefly Music festivals.
© 2022, Seth Barmash. All rights reserved.