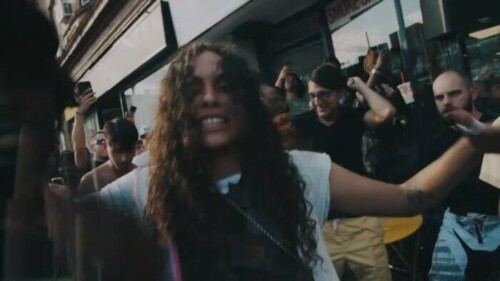 It was back in June that 070 Shake officially released You Can't Kill Me via G.O.O.D. Music/Def Jam Recordings. Mixing and mastering for the project is handled by Mike Dean, who is executive producing the project with 070 Shake and Dave Hamelin. Several tracks from the album were released in preview format before the full release, including "Body," "Skin and Bones," and "Web" and "Lose My Cool" with NLE Choppa.
This news comes as the New Jersey-born artist has just released the latest video from the project, called "Cocoon." The video is co-directed by 070 Shake and C.O.R.E. and features members of the community dancing together and taking over the block. As 070 Shake explains in the song, growth is something to strive for:
We are so dependent on this physical world that it makes us more vulnerable to injury. The 070 Shake project was announced in a press release. "You can't kill me because I'm more than my body," the rapper says in the press release. As each album is released, it's like a new side of you emerges. You Can't Kill Me demonstrates my commitment to freedom in music. My music is most influenced by my feelings."
© 2022, Derek Charles. All rights reserved.