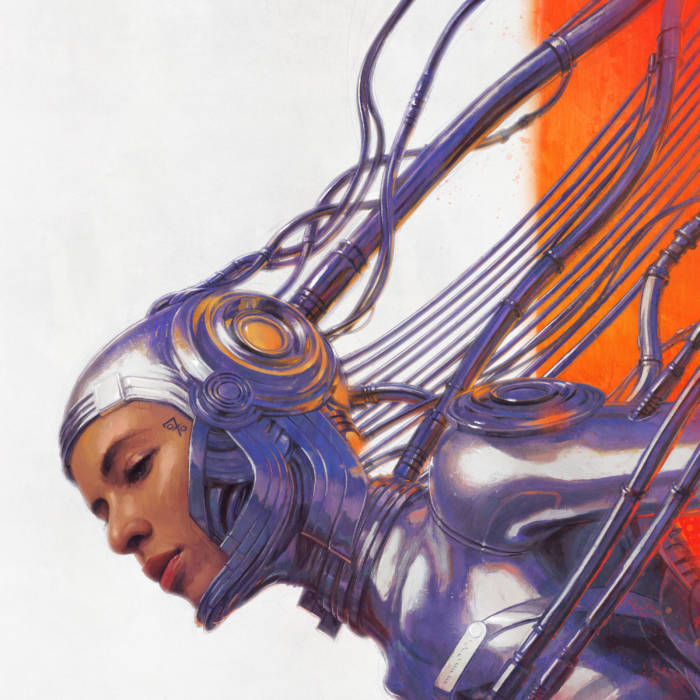 070 Shake – the innovative, genre-defying artist who garnered huge buzz for her role on Kanye West's 2018 Wyoming sessions – releases the brand new single "Guilty Conscience" available today via G.O.O.D. Music/Def Jam Recordings. "Guilty Conscience" is the latest advance track from 070 Shake's upcoming debut album MODUS VIVENDI, arriving in stores next Friday, January 17th. The 14-track album will include songs "Under The Moon," "Nice To Have," and "Morrow" – see the complete album tracklisting below.
Two days after the MODUS VIVENDI album release, 070 Shake begins a 7-week, 25-city headlining world tour on January 19th, at the Button Factory in Dublin, the first of many sold-out shows at major venues in London (Village Underground, January 20th), Cologne, Amsterdam, Paris, Copenhagen, Stockholm, and so on.
The North American leg of the tour – with many dates already sold-out in advance – opens on February 5th at the Independent in San Francisco, and takes in such prestigious venues as the Roxy Theatre in West Hollywood (February 7th), the Toronto Opera House (February 28th), New York's Webster Hall (March 5th), and the Theatre Of The Living Arts in Philadelphia (March 6th), before wrapping up on March 7th at U Street Music Hall in Washington, DC.  (Please see complete itinerary below.)
"Guilty Conscience" follows up last month's single + video release "Under the Moon," produced by Dave Hamelin, with additional production, mixing and mastering by Mike Dean, and video directed by Lauren Dunn. Fans were introduced to a new side of 070 Shake when "Morrow" and "Nice To Have" were released simultaneously this past spring, as the first advance tracks from MODUS VIVENDI. "Morrow" found Shake taking everything she learned during the Wyoming Sessions and transferring it to an up-tempo record that was at once rowdy and ethereal. "Nice To Have" slowed things down as she reflected on a past lover.
MODUS VIVENDI opens the next phase of 070 Shake's journey. The album brings her reflect­ive style to the spotlight with boundary-pushing creativity and pure emotional honesty as her compass. "I just really go with how I feel in the moment, and then that's where the writing comes from. It's like an ongoing disperse of words when I feel something."  In a world obsessed with consumption, Shake is a much-needed breath of fresh air, more than ready to make her impact felt through music. "I want it to make a change in the world. The agenda is bigger than just music."
In advance of the MODUS VIVENDI album release and world tour, 070 Shake's D2C Store launched in December. Online offerings at the store include a t-shirt, vinyl, and a pre-save of MODUS VIVENDI.  Go to: http://www.070shake.net/
MODUS VIVENDI by 070 Shake – track listing:
1. Don't Break The Silence
2. Come Around
3. Morrow
4. It's Forever (Interlude)
5. Rocketship
6. Divorce
7. The Pines
8. Guilty Conscience
9. Microdosing
10. Nice To Have
11. Under The Moon
12. Daydreamin
13. Terminal B
14. Flight319
070 SHAKE WORLD TOUR 2020
Date                City                             Venue                                                
Jan.     19        Dublin, IR                    Button Factory – UPGRADED & SOLD OUT
20        London, UK                 Village Underground – UPGRADED & SOLD OUT
22        Cologne, DE               Yuka – SOLD OUT
23        Amsterdam, NL           Melkweg – UPGRADED
24        Geneva, CH                Grand Central – Les Acacias
25        Paris, FR                     La Trabendo – UPGRADED & SOLD OUT
27        Berlin, DE                   Bi Nuu – SOLD OUT
28        Copenhagen, DK        Vega – UPGRADED & SOLD OUT
29        Stockholm, SE            Debaser Strand – UPGRADED
31        Rome, IT                     Goa Club
Feb.     1          Barcelona, SP             Sala Apollo 2
5          San Francisco, CA     The Independent
7          W. Hollywood, CA      The Roxy Theatre – SOLD OUT
8          Denver , CO                Globe Hall
9          Salt Lake City, UT      Soundwell
21        Houston, TX                House of Blues – Bronze Peacock Room
22        Austin, TX                   The Parish
23        Dallas, TX                   House of Blues – Cambridge Room
26        Chicago, IL                 Bottom Lounge
27        Detroit, MI                   El Club
28        Toronto, ON                Opera House
29        Montreal, QU              L'Astral
Mar.     4          Allston, MA                 Brighton Music Hall
5          New York, NY             Webster Hall
6          Philadelphia, PA         Theatre Of The Living Arts
7          Washington, DC         U Street Music Hall
© 2020, Seth Barmash. All rights reserved.