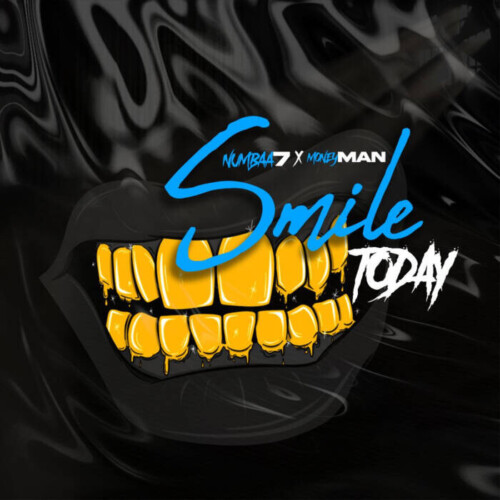 Signed to H$M Music, the label founded by the late Mo3, Dallas rapper Numbaa 7 infuses his brand of soulful trap with a personality that, like most things from Texas, is larger than life. Returning to sprinkle some positivity in the daily hustle, 7 shares his spirited new single, "Smile Today." The Money Man-featuring track finds 7 floating over fiddles and flutes with his buoyant drawl as he embraces the status he's earned: "Louis V down to my feet/They say, '7 you pressure,' I tell em, 'I know, I'm big homie out here in these streets.'" Produced by Dallas mainstay and frequent Mo3 collaborator Rob Stovall, the single appears on 7's project, Diary of a Steppa, arriving July 15th via EMPIRE and available for pre-order now.
Born and raised in the Pleasant Grove section of Southeast Dallas, Numbaa 7 determined that the only way he could escape his circumstances was by picking up a mic and a pen. At the age of 16, rhyming under the name of YNB x Stretchgang, 7 released "Numbaa 7," his debut single and anthem, racking up over 2 million streams across platforms. Despite his fast start, Numbaa 7 encountered personal and legal obstacles that nearly convinced him to give up on his rap dreams. That all changed when he met Mo3, the Dallas legend, who took him under his wing and signed him to H$M Music. After signing to H$M in 2019, Numbaa 7 quickly regained his regional bonafides, teaming with Mo3 for "Play Wit 'Em," a Dallas street hit that racked up over 5.6 million views on YouTube. Mo3 tragically passed away in November 2020, but since then, 7 has put in the work to further his mentor's legacy, releasing singles like "Control Us," with Mo3 and fellow H$M artist MTM DonDon, "Murda Who" ft. Jackboy, and "Chess".
With Diary Of A Steppa, 7 welcomes listeners into his world, carrying the flame for H$M as he builds his own legacy in Texas and beyond. Stay tuned for more.
© 2022, Seth "Digital Crates" Barmash. All rights reserved.