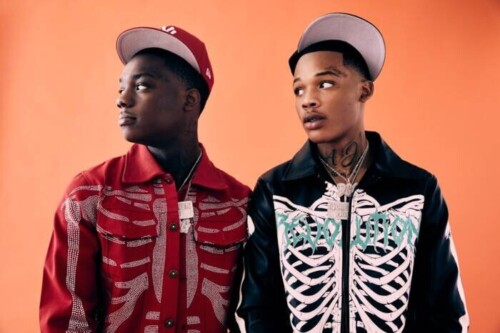 In this exclusive interview for HipHopSince1987 rising stars, DCG SHUN and DCG BSAVV aka the DCG Brothers talk to Digital Crates about their music and legendary status as young artists on the rise from Chicago. They are from the West Side of Chicago and the DCG stands for "Dreams Conquer Goals". They are business-minded and forward-thinking with their mindset.
They represent the new generation of artists that are choosing a more positive path for their lives and a lot of young artists look up to them. Musically they are a product of the drill movement but have taken that sound and made it all their own. They got into rapping and making music at an early age and are now seeing the benefits of the hard work they put into their craft. Along with MSAVV, BSAVV and DCG SHUN pay homage to the great artists of Chicago and are now making history of their own.
They are constantly upgrading their sound and consistently dropping very high-quality visuals. Their songs are versatile and within their catalog, they have something for all types of music fans. They are heavy on social media and are content creators with a lot of influence. They are a part of the Lyrical Lemonade movement and have been on the festival the past few years with their fanbase constantly growing from their relationship with that platform.
Their music goes viral but not because it's "flashy", it's real and relatable with personal themes woven into the fabric of their productions. They are talented but humble and their work speaks for itself. They have a catalog full of great songs on amazing beats with a list of features and collaborations that have solidified them as leaders of the new Chicago movement.
© 2022, Seth "Digital Crates" Barmash. All rights reserved.